Unravelling The Marshmallow Mystery
Move over Lollipop, Marshmallow is finally here. And it tastes good! For, with this latest OS update for Android, Google seems to have decided to hand over the reins of power to the user instead of sticking to its usual spoon feeding formula. So you can now tinker around with your device and make it look and work the way you'd like it to. Instead of focusing on the UI changes this time around, the update offers more options in the settings, each guaranteed to make your life simpler as well as more secure. Let us take a quick look at the magic Marshmallow lets you create by means of a few tricks within the settings:
Google Now on Tap
Google has introduced a new feature called 'Google Now' which is exclusive to Marshmallow devices. Thanks to it, search is now literally just a tap away. To enable this feature, all you have to do is head over to the settings of your Google App, tap on 'Voice' and enable the 'Now on Tap' option. Then, this feature can be availed of by simply long pressing the 'Home' button. Google Now launches as on overlay for your existing app and provides information based on keywords that it picks up rather intelligently from the active screen. For example, if your friend texts you a drop pin, all you need to do is to stay on the message screen and long press your home button to discover just how 'smart' your phone can be.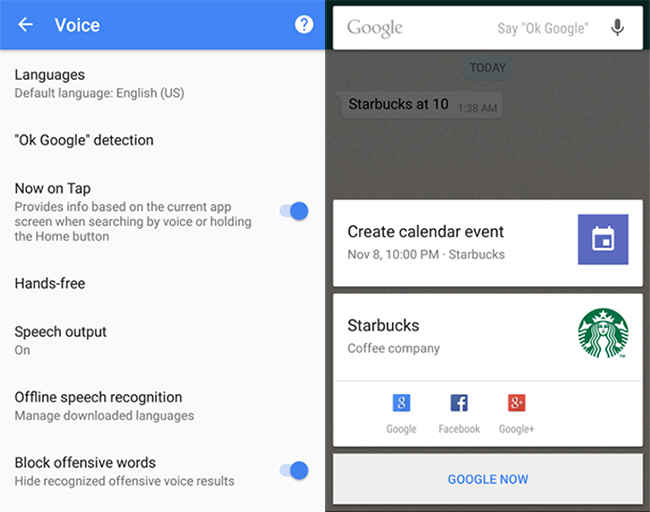 Control individual app permissions
Ever felt like letting WhatsApp use your device contacts but having them stay hidden from Facebook? Marshmallow now lets you do all that and much more with the new App permissions setting. Either head over to Settings > Apps > App permissions, or modify the settings for individual apps. This also means that you can now choose what data any installed app can or cannot access on your device.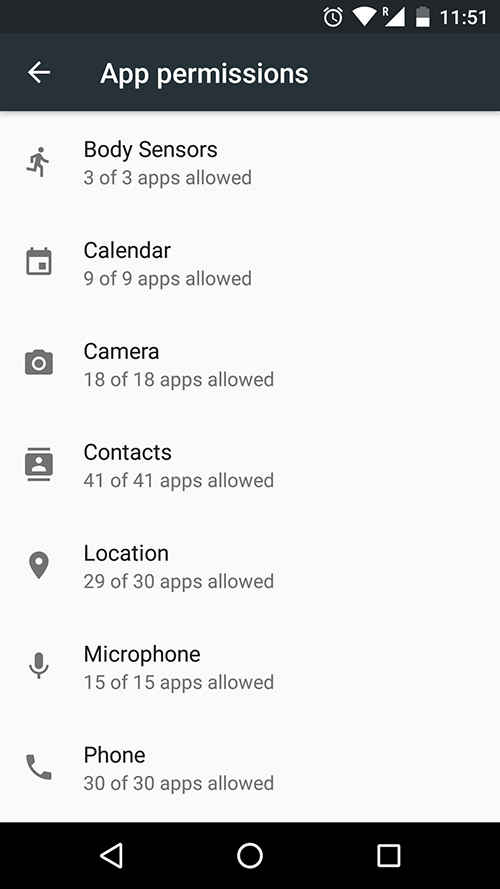 Tune your System UI
Now this is one feature Google clearly does not want every Tom, Dick and Harry to exploit as they've termed it highly experimental themselves. Basically, with Marshmallow, you can take customizing your device a couple of notches higher and play around with the system UI. So it's now possible to add or remove tiles from the quick settings panel, or even hide particular icons such as alarm or Bluetooth permanently from the status bar. However, there's a bit of trick involved to set these features in motion, making the whole deal even cooler. To activate the option, long press the settings icon (gear icon on the top right) in the quick settings panel until it begins to rotate. On releasing it, a success dialog box appears at the bottom. The option is then visible within the phone's settings.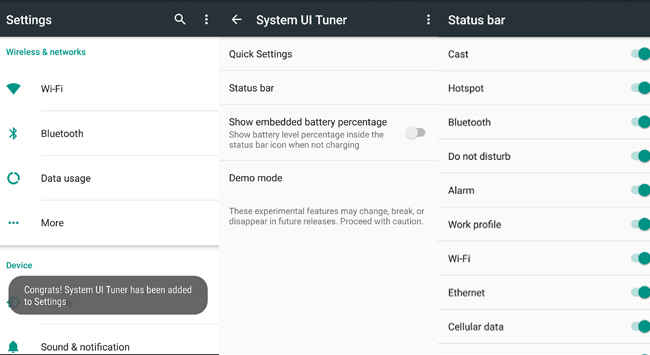 Treat metered connections like cellular
Tired of background data eating up your internet plan? Marshmallow brings you some good news in this regard – you can now treat metered connections as cellular. This means network restrictions, when enabled for specific connections, put a limit on background data of apps and also warn you before using these networks for heavy downloads. To get started, go to Settings > Data Usage, select 'Network Restrictions' from the '3dot' menu, and simply choose the connections on which you want the background data to be restricted.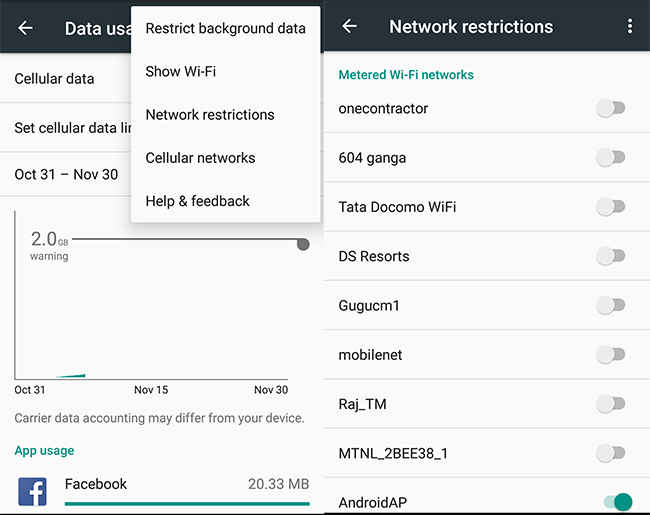 In-built File Manager
Android finally has its own usable inbuilt File Manager – a much-needed, highly awaited feature at long last. This is, again, not so easy to find. Once discovered, however, this should be greatly useful and convenient to the rookie as well as nerd. Head over to Settings > Storage & USB and look for the 'Explore' option visible at the bottom of the screen. That is all.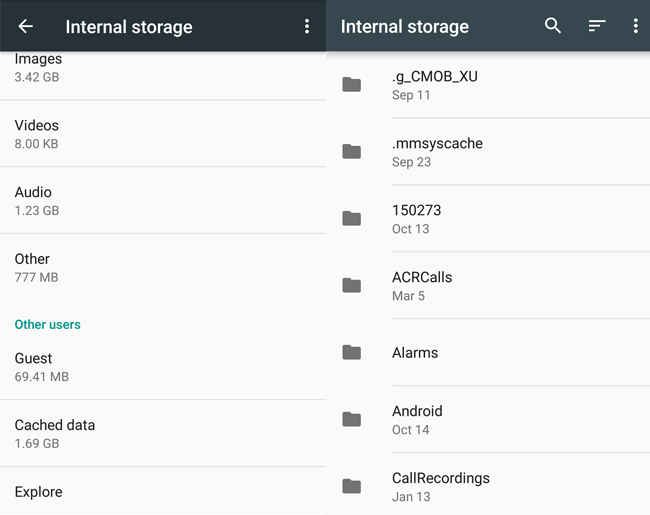 Link web-links to apps
If you've ever wished for a web link you came across while browsing the net on your phone to take you straight to the app, the genie called Marshmallow has granted it to you. You can now link a web addresses to a specific installed application on your Android device. For instance, if you click on an Amazon link, it'll open directly via the Amazon app. To enable and customize the links, head over to Settings > Apps, click on the gear icon on the top right and select 'App links'.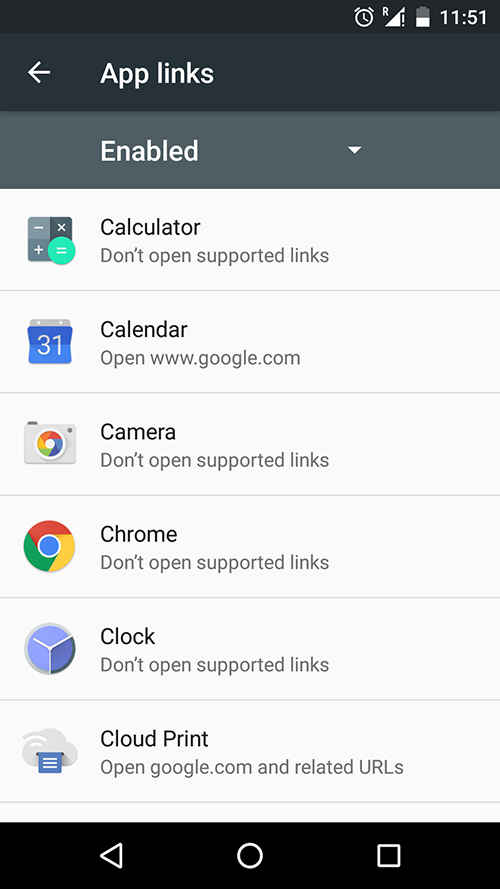 Change default apps for voice, browser, phone and SMS
Are you the kind of geek that fancies more than one dialler app or is fond of dabbling with different browsers? Well, guess what, with Marshmallow, you can now change the default applications for even these regular tasks. Not just that, it also lets you change the default app for Assist as well as Voice input. So if you don't find the Google one to be to your liking, you can choose from the various options available in the Play Store and set your own custom voice assistant.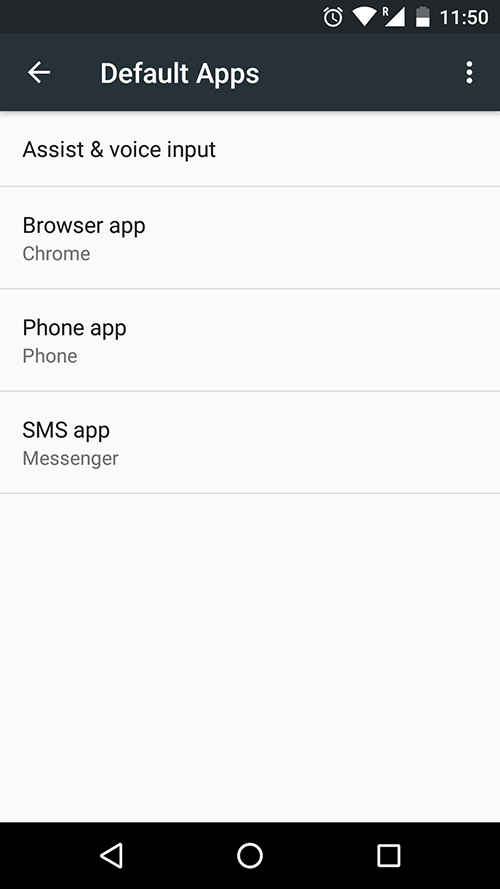 Keep cellular data always active
In a stroke of brilliance, this feature lets you keep your mobile data and Wi-Fi simultaneously active, leaving you with almost no network switching time! Important to note here is that even though you'll always stay connected, your mobile data won't actually be used, which means no more disconnected periods when your phone is in the midst of switching from WiFi to cellular data. To use this feature, you have to first enable the developer options. Go to Settings > About phone. Tapping the build number about 10-12 times will show you a popup dialog box congratulating you on becoming a developer. 'Developer options' then become visible under the 'System' section of the Settings. Turn them on, look for the networking section and enable the 'Cellular data always active' feature. Needless to say, if you're the experimental kind, you could also try other interesting-sounding networking options. Happy tinkering with Marshmallow 6.0, all of you!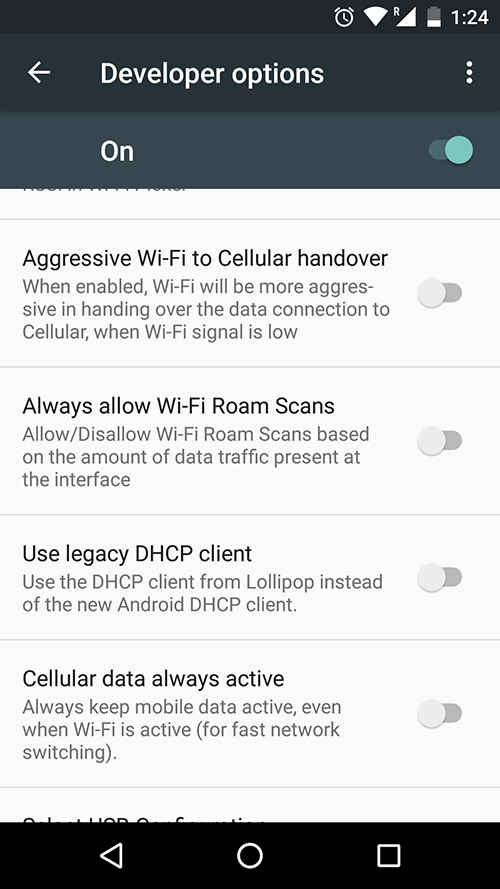 For more technology news, product reviews, sci-tech features and updates, keep reading Digit.in or head to our Google News page.