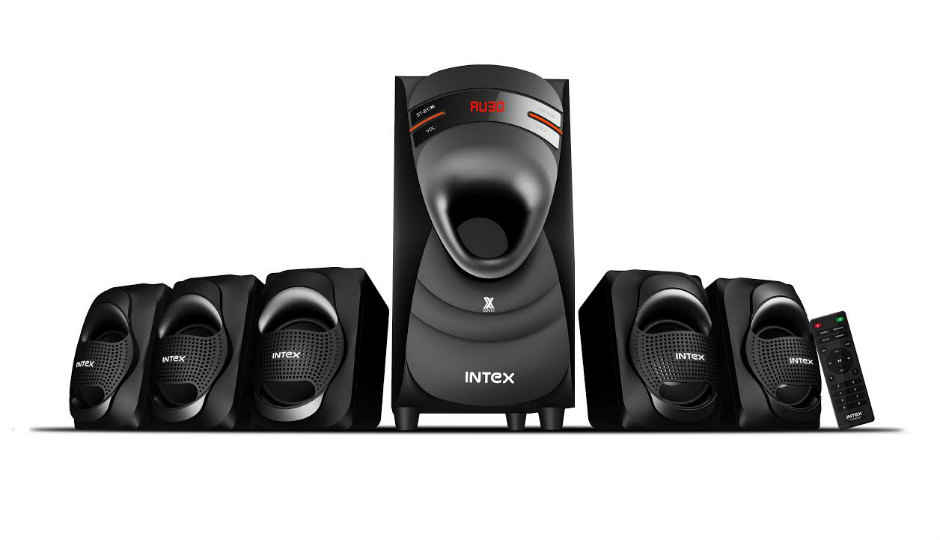 HIGHLIGHTS
The three speakers are named IT-505 U, IT-505 SUF, and IT-5060 SUF, and prices start at Rs. 3,500
Intex has launched three new 5.1 channel speakers namely the IT-505 U, IT-505 SUF, and IT-5060 SUF models with prices starting at Rs. 3,500. This range of speakers come with features such as a USB port, SD card slot, Bluetooth connectivity, and a built-in FM tuner. The devices also come with an AUX Audio input which is compatible with DVD, PC, and LCD TV. The speakers come with a wooden body with a plastic front panel.
Read the complete press release below
Intex Technologies, leader in the speakers segment in the Indian market, today launched its latest range of 5.1 channel speakers. Ending the year with a trio of 5.1 speaker series, the brand unveiled IT- 505 U, IT- 5050 SUF, IT- 5060 SUF models. The spectacular range of speakers sport a USB port, SD card slot, Bluetooth connectivity and a built-in FM tuner. The speakers range comes with AUX Audio input compatible with DVD/PC/LCD TV.
"We have been a leader and a popular brand in the multimedia speaker segment. As a yearend offering to our consumers we have come up with the 5.1 speaker series. These compact speakers are a blend of latest technology with elegant looks, for the music lovers who want style with substance. These speakers offer smooth operations and the best of functionality without compromising on quality and price," said Ms Nidhi Markanday, Business Head, Consumer Durables & IT, Intex Technologies.

The speakers come in a wooden body with a full plastic panel in the front encompassing certain design elements keeping in mind acoustics and the look and feel. They are operated via LED display giving consumers the experience of digital FM play. Easy to use, these portable stereos are accessible from anywhere in the range of up to 7 to 8 meter.

Speakers are powered with 20W + 8W output power giving a complete high performance. Operated through full function remote control, the main units are compact and light weight making the speakers ideal for home or office use.The Cordless MIC function encompasses all modes with digital MIC volume & ECHO control.

As part of Intex speakers family, the latest triple 5.1 speakers range is available at a stunning price of INR 3,500, INR 3,600 and INR 3,600 respectively. These speakers are available through Intex's vast distribution network across India.