Even as Google forayed into wearable tech with its Android watch project, hardware manufacturers as Motorola and LG have officially announced launching their own smartwatches in the near future. Both the smartwatches will be powered by Google's Android Wear.
Motorola says its upcoming smartwatch – Moto 360 – will keep you on time and up to date without distracting you and inform about your requirements through alerts and notifications. The Moto 360 supports "Ok Google" as well. Also read: Google to develop smartwatches and other wearable devices

"With just a twist of the wrist you can see who's emailing or calling, what time your next meeting is or a friend's latest social post," says Motorola in a post.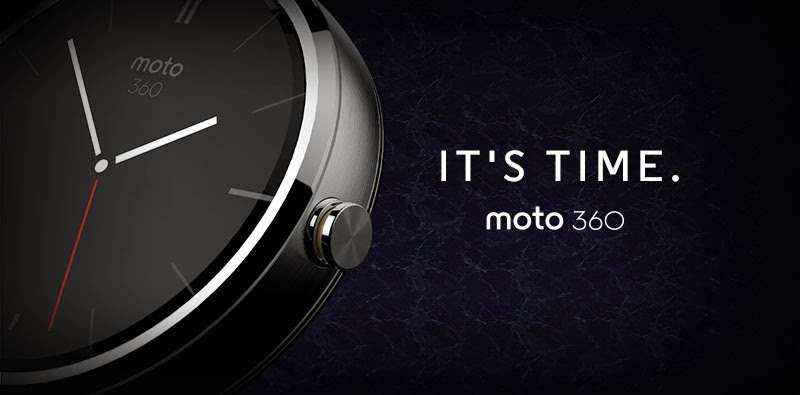 The Moto 360 will be available in a variety of styles globally in Summer 2014, starting in the US. To learn more about Moto 360, click here. Also, check out the official teaser video below:
LG reveals it will be launching G Watch that will be powered by Android Wear, compatible with a wide range of Android smartphones and support features like "Ok Google".
LG is planning to launch its first Android Wear based smartwatch by the second quarter of 2014. This is LG's fourth device developed in collaboration with Google following the Nexus 4, Nexus 5 and the LG G Pad 8.3 Google Play Edition.
"The opportunity to work with Google on LG G Watch was the perfect chance for LG to really pull out all stops in both design and engineering," says Dr. Jong-seok Park, president and CEO of LG Electronics Mobile Communications Company.
"With the LG G Watch, LG is continuing the milestones we've set in wearables following in the footsteps of the world's first 3G Touch Watch Phone in 2009 and the Prada Link in 2008. We're confident that a well-designed device has the potential to take the smart wearable market by storm."
Check out the new LG G Watch in the picture below: