Fitness technology company GOQii has made a number of new announcements in its products and services portfolio. In line with its yearly announcements, GOQii has announced VitalECG, VitalGluco, RunGPS devices along with Dhak Dhak Live, Health Score, GOQiiGO features as well as the Bharat Kadam Chunauti.
There's a lot happening in GOQii's ecosystem for 2019, so let us break it down one by one.
GOQii VitalECG
As an upgrade to its GOQii Vital tracker launched barely six months ago, GOQii has announced GOQii Vital ECG, a wrist-based tracker that can report the electrical activity of the heart over a period of time-based on the data its sensors pick up from your skin. VitalECG users will be able to get a reading by keeping a finger on the VitalECG's surface for 30 seconds.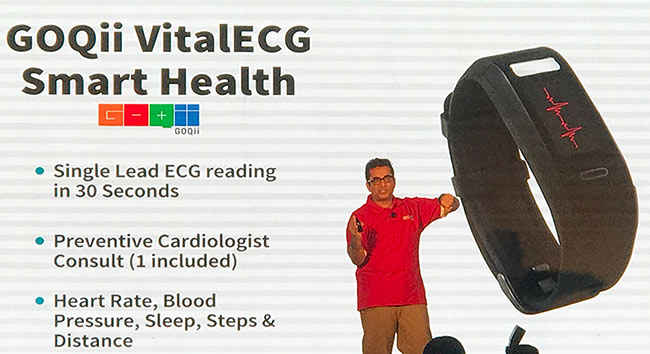 To make the ECG data comprehensible, the GOQii platform will also provide consultations with cardiac experts. Along with the existing Health Risk Assessment on the platform, the ECG data will be available to doctors to provide preventive consultation. All the features present in the Vital are also available on the VitalECG. It is expected to launch in Q1 2019 at a price of Rs. 4999/-. It is to be noted that last year, in a similarly timed event, GOQii had announced the launch of its upcoming tracker (which later became the Vital) in January 2018 but it actually launched in July 2018 with an upgraded feature set. As it is with GOQii's trackers, this purchase will include a three-month health coaching package along with one cardiac consultation.
GOQii VitalGluco
GOQii has also announced the VitalGluco which is a connected glucometer. The device, which comes with 20 blood sugar reading strips included, plugs into your smartphone via the audio jack to provide the data on the GOQii platform. This data is then made available to coaches and doctors specialising in diabetes. It will also be available in Q1 2019 at a price of Rs. 2999/- which includes diabetes consultation and three months of health coaching.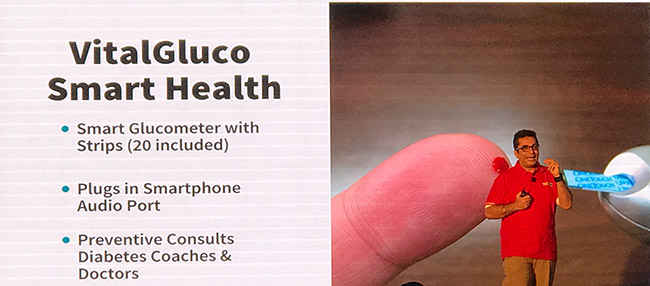 Interestingly, GOQii CEO Vishal Gondal hinted at the possibility of having this feature integrated into a future edition of the GOQii tracker. This would be in line with some patents filed earlier this year by tech giants, most notably Apple, for wearables that are capable of non-invasive glucose monitoring.
GOQii RunGPS
While the first two devices are directed at tracking vital health metrics, the third device that GOQii has announced is the GOQii RunGPS.
It is a device clearly targeted at the running community and comes with heart rate, step, sleep, distance and calorie tracking.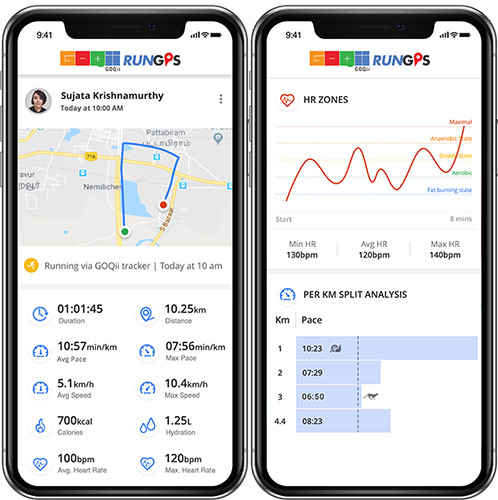 Launching in January 2019 at Rs. 4999, RunGPS also includes Marathon coaching along with three months of health coaching.
Bharat Kadam Chunauti
Along with its devices, GOQii has announced the Bharat Kadam Chunauti (India Step Challenge). A 100-day challenge aimed at supporting Prime Minister Narendra Modi's Swasth Bharat campaign, the campaign involves the participation of 29 states and 7 union territories of India.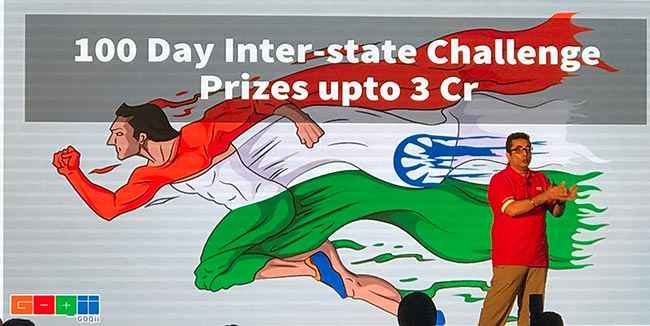 Participants from all of these regions can clock steps on the GOQii app and be awarded based on several milestones, with rewards up to 3 crore INR. The challenge shall commence on January 26, 2019.
GOQii Health Score
GOQii has also announced some new features for its system. The GOQii Health Score is an overall assessment based score that will now get customers discounted insurance premium rates and customised plans from Max Bupa.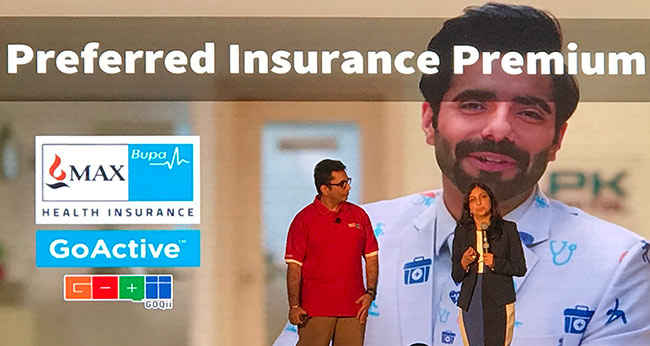 Existing Max Bupa insurance holders on GOQii will also get discounts based on their health scores.
GOQii GO
Inspired by the popularity of Pokemon GO, GOQii has added a location-based rewards program on its platform.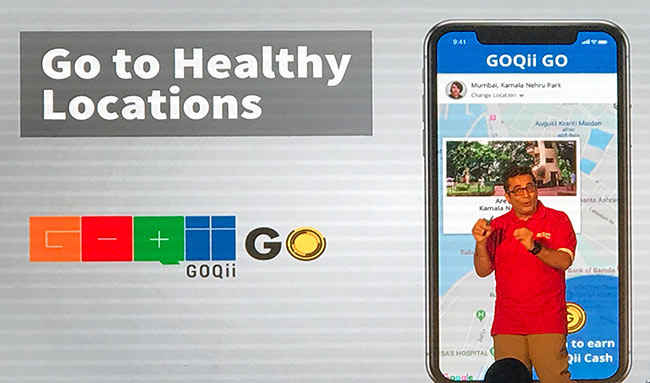 GOQii GO rewards users with GOQii cash for visiting healthy locations like parks, gyms and even healthy eateries.
GOQii Play
Not exactly a new feature, GOQii's Play platform, that is present within the app, has been upgraded with some new capabilities. As a part of the new feature 'Dhak Dhak Live', along with the live streams available from various health and wellness coaches, now the live heart rate and calorie burning data from the coach will also be available in the live video feed. The user can also share their corresponding data live.
Additionally, GOQii has associated with ex-India Olympic Hockey Captain and Padma Shri Sardar Singh, as a newly appointed GOQii Coach. He will be conducting live health & fitness coaching session via GOQii Play.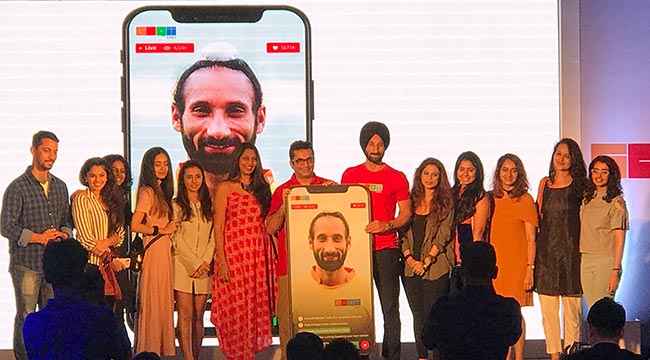 Along with the numerous announcements, GOQii CEO Vishal Gondal also expressed a desire to work with the Government of India to bring the services of the GOQii platform into the public healthcare system as well. However, any such plans are right now on the drawing board and no official steps are being taken.