Apple announced the highly anticipated Apple Watch at its event last night. The Watch will available early next year and comes in three different variants Apple Watch, Apple Watch Sport and Apple Watch Edition. Apple even announced two different sizes for its watch and dozen of interchangeable bands to go with it.
The three different variants of the Apple Watch have different housings as well. Apple has used materials like stainless steel, aluminium and 18-carat gold for the housing of the three variants.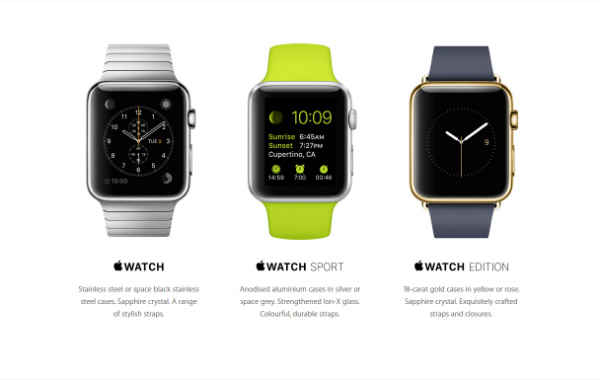 An Apple developed S1 chip powers the Apple Watch and it is charged via a magnetic charging port. The watch has an integrated heart rate sensor at its back to double as a fitness tracker. Apps like Sketch, Walkie-Talkie, Tap and Heartbeat have been added besides the features we've seen on Android smartwatches.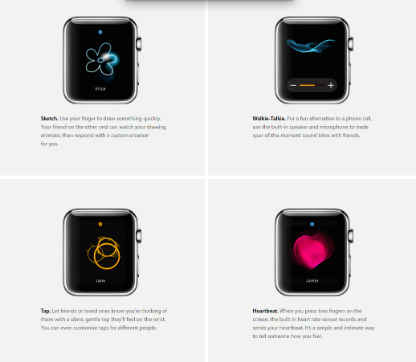 The Apple Watch features two new innovations, Digital crown and Taptic engine to make the smartwatch experience different from current and announced Android smartwatches.
The Digital Crown is reminiscent of what we see on mechanical watches but in the Apple Watch the crown is used for zooming in and out or scrolling through content. The Digital Crown also works as the home button of the Apple Watch.
The Apple Watch also features a Taptic Engine which is a linear actuator inside the device that produces haptic feedback. So, whenever you get a notification, the Watch 'taps' your wrist, instead of vibrating like other smartwatches.

The Apple Watch will be out next year in 2015. It will compete against Android wear smartwatches from various manufacturers.