The new Samsung TV can be used vertically and horizontally. The 43-inch TV is priced at $1630 which translates to Rs 1,13,800 approx. directly converted. As of now, the TV will launch in Korean market first before global markets.
Samsung will launch a vertical QLED TV next month. The TV is called 'The Vertical' and it can be used vertically and horizontally (in the traditional style) just like a monitor. The Vertical TV from Samsung has a 43-inch display and is priced at $1630 which translates to Rs 1,13,800 approx directly converted. The TV can connect to mobile phones via NFC. Since content on smartphones is consumed in the vertical form factor, the vertical orientation of the TV is to give consumers a large screen smartphone-like experience.
"We will change ways of viewing with new form factors and user experiences to cater to various needs of consumers. We decided to introduce this product in the Korean market first, considering the high ratio of smartphone users and consumers' willingness to try innovative tech products. We will follow up the early market reaction to launch it in other markets." Han Jong-hee, head of visual display business at Samsung Electronics, said in a launching event.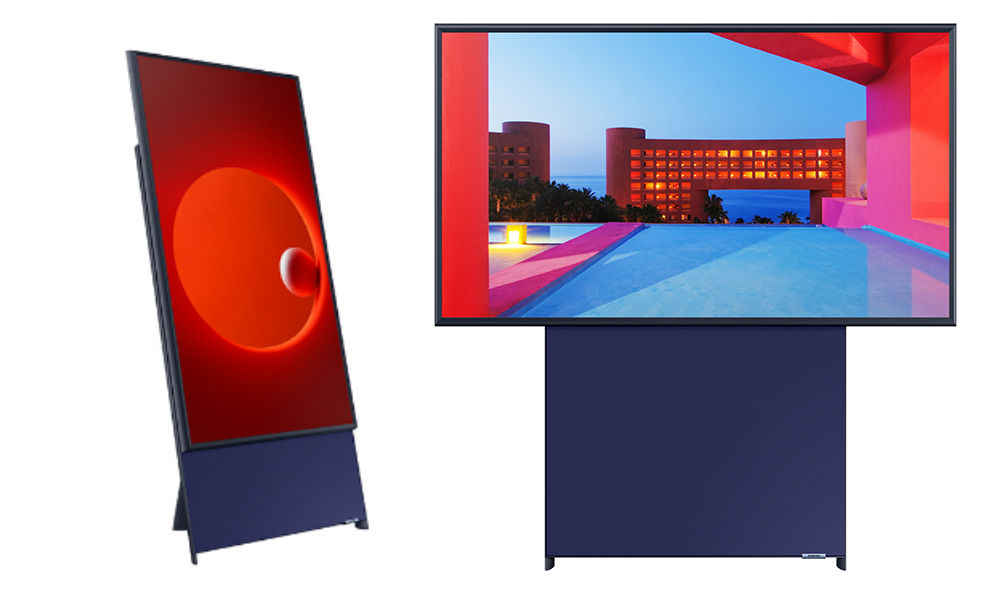 Further, The Vertical is equipped with a 4.1-channel, 60-watt high-end speaker. Samsung says it can be used to play various online music services such as Samsung Music as well as music stored on smartphones. When users are not watching TV, the Vertical can be used to display photos, clocks, sound walls, etc. The remote control of the TV comes with a built-in microphone to enable voice control via Bixby.
The intention of TVs orientation is to give viewers the ability to seamlessly switch between mobile devices and TV. this will let users enjoy smartphone videos, photos and music on bigger screens.
There is no information on when the TV will come to India. Speaking of India, Samsung recently showed off some smart capabilities that are coming to all 2019 Samsung TVs. These include capabilities like live streaming live to your Samsung TV from your smartphone, backing up your photos and videos to a storage device connected to your TV, using your TV as a PPC and more. You can check out the details of these features here.