The announcement marks Blaupunkt's foray into the Indian television segment. The new three series of TVs were announced at the IFA 2018 event in Berlin.
Blaupunkt has forayed into the Indian television industry with its newly launched series of LED TVs. The company has launched a total of eight televisions across its Family, Smart Sound, and the 4K UHD Series in India. It should be noted that all of the TVs were initially unveiled at the IFA Berlin 2018 event in August. The company aims to cater buyers looking for a TV across various price segments as its devices start at Rs 12,999 and go up to Rs 47,999. The eight models will go up for sale via Flipkart on September 18.
On the launch of these much-awaited LED TVs, Andrzej Cebart, Managing Director, Blaupunkt, said, "Blaupunkt's all three LED series are manufactured with German technology, both in the electronics and software domain. As we stand for Quality, no product would reach an Indian customer unless it has the BLUE DOT, the mark of Quality Assurance. On the basis of our product testing and customizations, we believe we are ready to disrupt the Indian market with Blaupunkt LED Televisions at affordable prices. I can surely say that we are luxury, but affordable luxury. We are excited about our launch in India with our LED Televisions range of products that are in par with what we market in Europe. In fact, I am sure you will soon be a Blaupunkt customer"
4K UHD Series
Starting off with the company's flagship lineup, there are three models in the 4K UHD Series. There's a 43-inch 4K UHD model, a 49-inch version and the largest one is the 55-inch model. All the three devices come with an inbuilt 60W sound bar by Blaupunkt and support voice commands. They are powered by a quad-core processor and feature a 178-degree viewing angle. Connectivity options on the device includes Wi-Fi, Miracast, RJ45 Ethernet and more. The 43-inch 4K UHD Series television will be available via Flipkart priced at Rs 30, 999, while the 49-inch and 55-inch variants are priced at Rs 40,999 and Rs 47,999 respectively.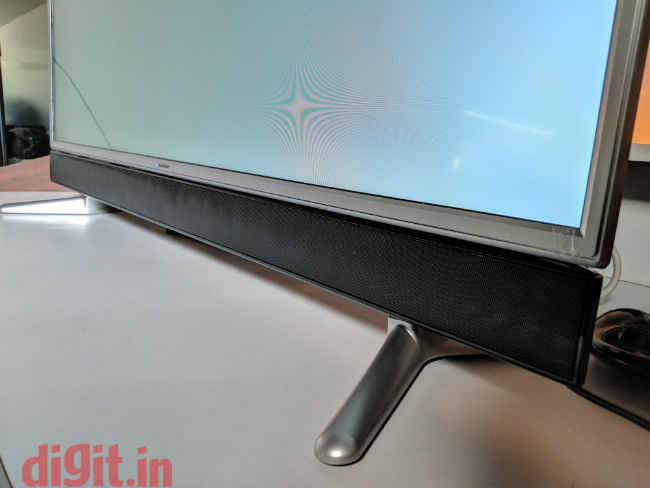 Smart Sound Series
Blaupunkt has three TV models under its Smart Sound series with 32-inch (HD ready), 43-inch (FHD), and 50-inch (FHD) display. One can also have an additional sound bar with a 30+60W output. All TVs in the range offer Wi-Fi and Miracasting support. The models feature a viewing angle of 178-degrees and come with multiple ports. In terms of connectivity, they come with three HDMI, two USB, and an RJ45 Ethernet port. The company says that the user interface on these TVs is 'AI-driven' and smart. The 32-inch model (HD ready) in the Smart Sound Series TV is priced at Rs 16,999, while the 43-inch and 49-inch Full HD models will cost Rs 28,999 and Rs 34,999 respectively.
Family Series
Coming to the company's entry level televisions in the Family Series, one gets an option to choose from a 32-inch HD and a 43-inch Full HD model. The two models feature a standard 30W sound output and except for Wi-Fi and Miracasting feature, sport similar specifications as the other two series of Blaupunkt televisions.