Airtel has announced that the Digital TV HD Recorder will now come with a 500GB hard drive. This is an upgrade from the 320GB drive DVR version that was in the market till now. Interestingly, the one time cost of buying the hardware remains the same – Rs 5,990, which includes one-month free subscription, which you can select from about half a dozen options.
We had reviewed the Airtel Digital TV HD Recorder recently and were quite impressed with the overall package. The device looks exactly the same as before, with the same hardware specification apart from the storage.
However, at that time, we had mentioned that 320GB storage space is a bit too less, particularly when you would be recording HD content on it. With the bigger hard drive, Airtel Digital TV HD recorder is now at par with the Tata Sky HD , but has the advantage of more HD channels on the platform – 14 vs. 9 that Tata Sky offers. Both platforms are offering the event based Sony Max HD for this season of the Indian Premier League (IPL).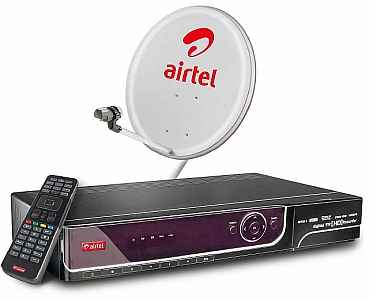 Also read,