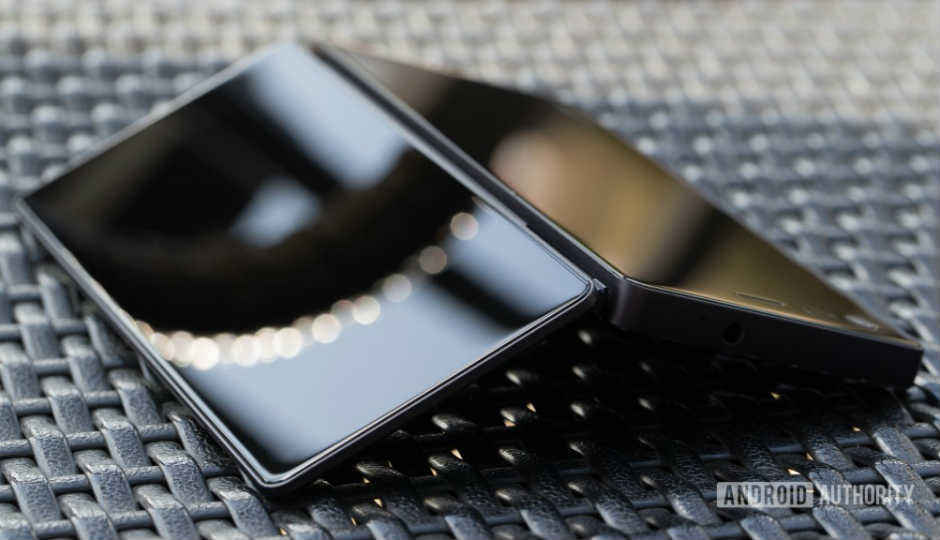 HIGHLIGHTS
ZTE Axon M leaked images reveal it has dual displays that fold out to become one big screen. The smartphone is expected to launch at an event in New York on October 17.
ZTE might beat Samsung to announce the world's first foldable smartphone with the launch of Axon M on October 17. According to Android Authority, ZTE's new device is codenamed Axon Multy and features two screens that fold out to become one big screen.
It says that the Axon M will feature two separate 1080p panels, which will fold out to offer a 6.8-inch display with 1920 x 2160 pixel resolution. When folded, the handset will become a regular smartphone with thinner bezels and sleek frame. The display doesn't seem to be huge considering the first generation Mi Max had a 6.4-inch display.
With a foldable display, ZTE's Axon M may show the way for smartphones to become tablets with not a large display. The report also notes that ZTE might customise the operating system to display two different apps at the same time, an experience that will help enhance multitasking and bridge the gap between tablets and smartphones.
Meizu recently launched the Pro 7 with dual displays and the YotaPhone has been selling smartphones with dual displays for a few years now, but none of them offer a foldable display. With the Axon M, ZTE might set a new standard for the smartphone industry before Samsung announces the alleged Galaxy X with the foldable display using a single flexible screen.
There is no word on specifications but GSMArena reports that Axon M might launch with Snapdragon 821 coupled with 4GB RAM and 32GB storage. It is said to house a 3120mAh battery and might retail at around $650 (Rs 42,500). The Axon M will be launched at an event in New York on October 17.