Chinese smartphone maker Xiaomi is said to have temporarily stopped the sales of the Mi 3 in India to promote the sales of the Redmi Note and Redmi 1S
Xiaomi has already shaken the smartphone market in India with its flash sales of the Mi 3 and claims to have sold about 95,000 units of the handset via Flipkart in just a time period of one month. While a lot consumers have been complaining about the limited stocks, we are hearing that the company has suspended the sales of the Mi 3 for the time being to boost the sales of its new entry level smartphones.
There is still no confirmation about the halt, but we do know that Xiaomi will be selling the Redmi 1S from 2nd of September with a price tag of Rs. 5,999. About 40,000 units of the smartphone will be offered in the first sale and the company will be bringing in new accessories for its smartphones as well. The Redmi Note, which is a 5.5-inch phablet, will also be available soon at a price of Rs. 9,999.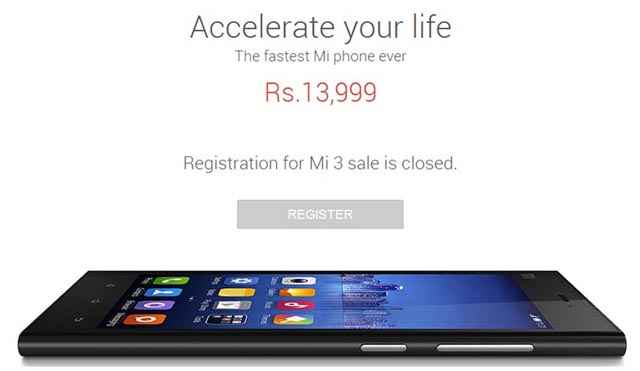 One of the reasons for the halt could simply be because the Mi 3 is not that easy to produce as the Redmi series of smartphones. Xiaomi's strategies have been working well in terms of sales as it brings in limited stocks which creates a huge demand from its consumers. This strategy also has a negative effect on the company's reputation as it makes consumers shift to other brands that are easily available in the market.
Here is our review of the Xiaomi Mi 3
Also, read our first impressions of the Redmi 1S over here