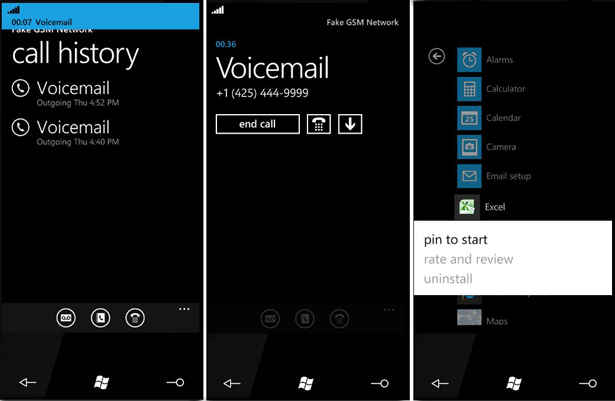 Remember our previous article on how you could try out Windows Phone 7 on your PC using its developer tools, and then unlock the applications within the ROM? Well, Microsoft has released a new version of the developer tools, and yes, this version can be unlocked as well, giving developers, and you, a whole new set of features to play around with, such as the phone interface and various associated applications, the ability to uninstall applications and, most interestingly, MS Office! It looks just like what we saw in the recently released videos.
So, what do you have to do to install the new tools? Download the Windows Phone Developer Tools CTP Refresh installer from developer.windowsphone.com or here, and if you have the previous version installed, then you will have to uninstall it.
Then download the unlocked .bin file (custom ROM) from here, and follow the same process outlined in the previous article. Enjoy!
Note: You might think to simply replace the older ROM file with the new one, without uninstalling the developer tools that were released in February, and installing the newly released one. This method however will not work, as the new developer tools make fuller use of the final release of Visual Studio 2010, and will result in the loss of some functionality.