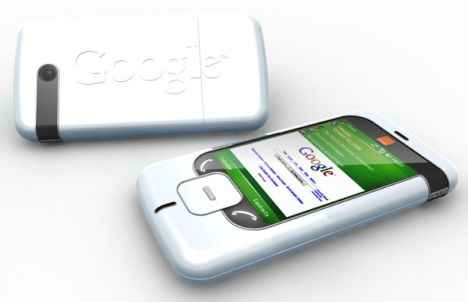 Leading technology news blog TechCrunch has some solid Google sources. Its past successes in Google-related information include talking about Android before anyone else, about the Chrome OS and its 'coming this week' tag, and several other manufacturer-related Android news. So when they stick their neck out and say that the 'Google Phone' we have all dreamed of is
real
, we would tend to believe them.
The article states that some of the information is from solid sources, while some of it is currently in the 'rumour' phase.
Here's what TechCrunch is willing to stick their neck out and confirm right now:
1. Google is making a phone. No, not with HTC, not the Motorola Droid, and not anything remotely to do with a partner. This will be a Google phone in the purest sense of the word – Google branding, Google design, etc.
2. A reputed phone manufacturer will be involved, but only in the process of actually making the physical device and nothing more. Again, this is a 'Google Phone', out and out.
3. It is set to come out early next year.
In the unconfirmed sources, which they are chalking up to rumour at this moment, here's the big news:
1. A Korean manufacturer will be making the device. Since Samsung already has a lot of parts in the iPhone, this would most probably mean LG partnering up with Google.
2. A "good source" has told TechCrunch that Google will be advertising it from January 2010.
In a nutshell, if you were planning to buy a Motorola Droid or any other smartphone, you might want to wait a couple of months. Start saving up, folks!