An article detailing the various rumours surrounding the Motorola Shadow, a device that could possibly become the Google Nexus Two phone, or the Motorola DROID2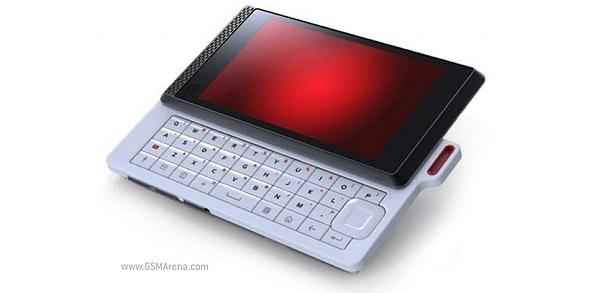 The rumoured Motorola Shadow (model number MB810) is now thought by many to be the device that will become the Motorola DROID2, instead becoming the Google Nexus Two. Images of the device are hard to come by, but some tentative specifications have been gathered. Rumours persist though that a Motorola Shadow-inspired device will still become the Google Nexus Two, and that version will not feature the full QWERTY keyboard the Shadow does.
Apart from the keyboard, the Sidekick-inspired Motorola DROID2 will reportedly feature an 8MP camera with dual LED flash, a 4.3-inch capacitive touch screen with 854 x 480 resolution, 720p HD video recording, HDMI out, a TI OMAP 3630 720MHz processor, 512MB RAM, Android 2.1 or 2.2 with MOTOBLUR customization, and WiFi 802.11 b/g/n. The phone will possibly be GSM only.
To be clear, all the above specifications are rumoured, and what features the Motorola Shadow, DROID2, or Google Nexus Two will finally receive is anybody's guess, except the fact that the MB810 definitely does have a WiFi 802.11 b/g/n rating.