Make 2021 your best year with IBM Developer
Make 2021 the year where you truly shine, grow, build & Code. Get support and motivation from the IBM Developer community. #IBMDeveloper #CodePatterns
Click here to know more
Advertisements
A series of leaks from the different sources have more-or-less revealed the upcoming Google Pixel 3 XL in its entirety. From design to the camera samples, these leaks have revealed everything that one can expect from the smartphone. In simpler words, the stature of the leaks are so big that, if it is believed to be true, Google will have hardly anything new to share at the launch. The hardware and Android software -- that the Pixel devices will have -- have been discussed upon at lengths over the past few months. So Pixel 3 XL is virtually launched and it even can be bought for $2,000!
The leaks come from three different sources: a verified Twitter account handle - Wylsacom, Tech news platform - Rozetked and an Instagram user who goes by the name khoroshev. Wylsacom shared the photos of the phone in 'switched-on' condition. The information display in the phone clearly mentions "Pixel 3 XL" as the name of the device. By observing the UI, we can say that it is Android Pie 9.0 with just one scrollable Home button. Although, Google has released the Android P update to Pixel devices, but the single Home button for navigation feature will be released after the Pixel 3 devices are launched in October.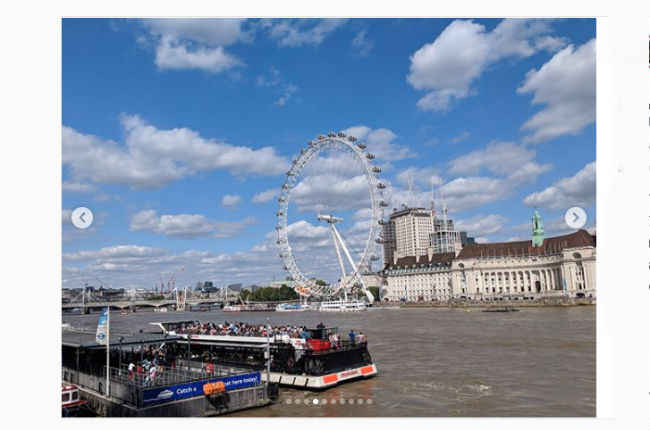 The second source, Rozetked, leaked the images of the smartphone as well as the Pixel 3 XL camera samples. The phone is seen with a green power button. Last year's Pixel 2 XL Black and White variant had an orange power button. The platform also shared an image of the retail box and the accessories that Google is expected to give with the phone. The image shows a Pixel 3 XL phone, a charger with Type-C ports on both ends, an adaptor, a Type-C to USB port (for OTG support), a Type-C to 3.5mm convertor and a wired earphones. Interestingly, the phones shown in both the set of images shared by Wylsacom and Rozetked are "Clearly White" variants of the Pixel 3 XL smartphone.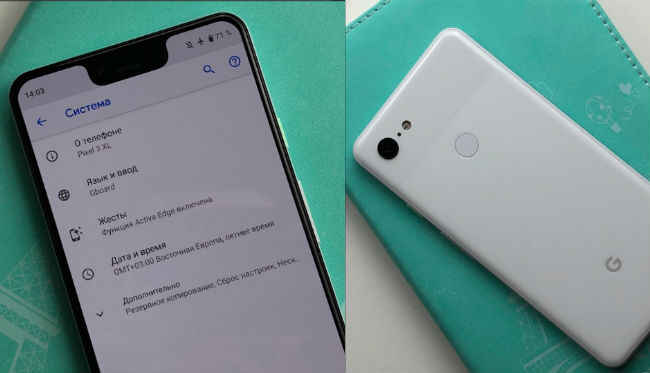 The third set of images came from khoroshev, who posted only the camera samples. Judging by the places in the images, it we were able to guess that the shots are taken in London, England. In a related development, a dealer is selling the pre-released version of Pixel 3 XL smartphone for $2,000. The seller claims that these phones cannot be remotely deactivated by Google and the dispatch to the customers will be made from London via DHL or FedEx. We still recommend that our readers should wait for the official launch in October and avoid buying devices from dubious sources.