An article detailing the recent certification by DivX of Samsung Wave's video playback quality, adjudged to be 720p HD ready.
Samsung Wave, when released, will be the first phone to be certified to be HD by DivX, with 720p video playback, allowing users to watch video content at a quality that is unparalleled in the market. . The Samsung Wave S8500 has been making news since it was first showcased at the MWC, notable for its new Bada OS and 3.3" Super AMOLED touchscreen display, which wowed the world with its stunning brightness, resolution and picture clarity. It also has a 5MP camera, 1GHz processor, GPS, 5.1 Virtual Surround Sound, and Bluetooth 3.0 technology. The Samsung Wave S8500 also supports 720p HD recording.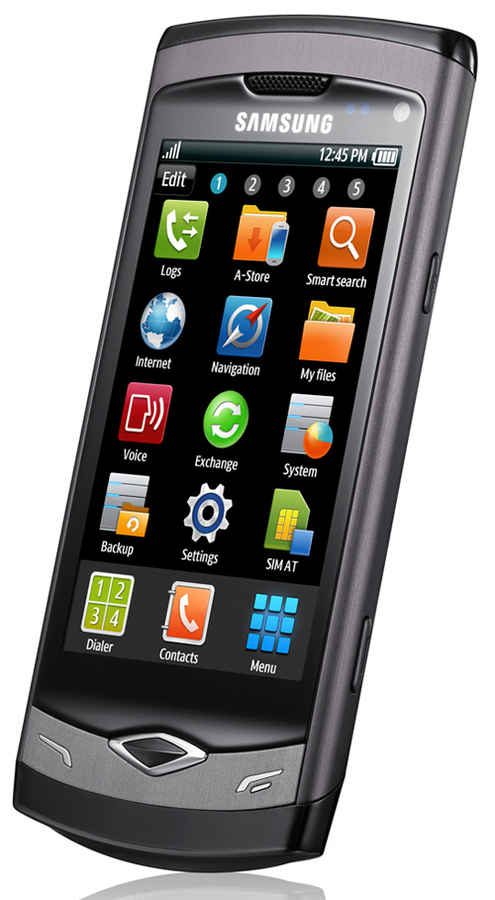 DivX says that the certification it has given the Samsung Wave is based on a "rigorous testing program to ensure a high-quality DivX media experience, including reliable video creation and playback, interoperability with other DivX Certified devices and the visual quality users expect from DivX." The same certification will also be given to the new Samsung Galaxy S phone, DivX and Samsung said.
Samsung's release date and pricing have also been revealed as listed on Play.com - May 17th and approximately Rs. 23,100.