The Samsung Galaxy Note 8 is coming to India next month. While we do not have details on launch dates yet, sources in the know of the company's plans confirmed to Digit, that the Note 8 would be launched in India in September. That seems like the timeline Samsung would choose for its second flagship of 2017. The company usually delays India launches to a few weeks after their global announcement. Given that Samsung plans to start selling the phone in select markets from September 15, it's possible that the phone will be announced here before that, although we do not have confirmation on that yet.
The Samsung Galaxy Note 8 aims to return the Note line to its former glory, following a big debacle with last year's Note 7. The new device sports Samsung's Infinity Display, with 18.5:9 aspect ratio and 6GB of RAM. It also has 64/128/256GB of internal storage, which can be expanded using a micro-SD card. While some rumours suggested the phone would have a new chipset, Samsung has chosen the Snapdragon 835 for the Note 8, although you could expect the Indian version to come with the company's Exynos 9 series chipset, that powered the Galaxy S8 earlier.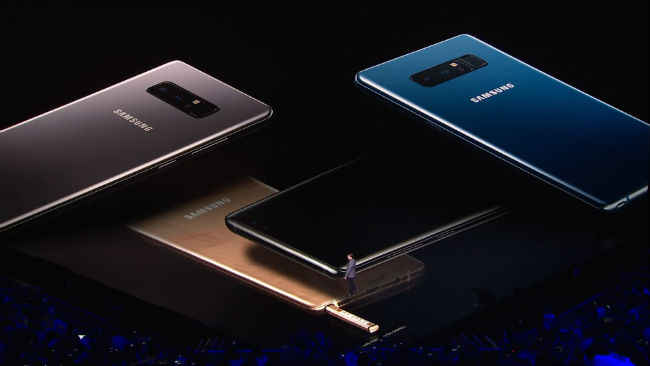 Furthermore, the Galaxy Note 8 of course comes with Samsung's proprietary S-Pen, and the company has also added some new features to the stylus. We do not have a pricing for the phone as of now, but expectations are that the phone would cost you anywhere above Rs. 55,000. The phone starts at $930, which translates to roughly Rs. 60,000.
Of course, the price in India would also be determine by export costs and other aspects, but the Note 8 seems poised to be amongst the most expensive smartphones this year.