A Chinese user reportedly suffered burns on two fingers, and a damaged Macbook, when his new Note 7 unit caught fire while charging.
A fresh, safe unit of the Samsung Galaxy Note 7 has reportedly exploded while charging. A Chinese user, named Hui Renjie, has complained that his Galaxy Note 7, bought on Saturday, exploded while charging. Renjie suffered burns on two fingers, and the burnt Note 7 also damaged his Macbook.
Renjie told Bloomberg that he was then visited by a Samsung representative, who offered to take the phone away. However, Renjie said he didn't trust Samsung to reveal the reason for the fire. Samsung has contacted Renjie and says it will conduct a thorough investigation of the matter.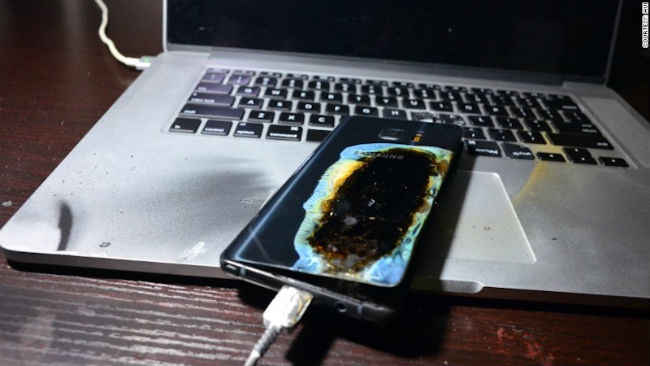 Samsung has been facing massive issues over the Galaxy Note 7's battery. The company issued a global recall of the device, but this new incident is part of the "safe" units. Samsung plans to start selling the Galaxy Note 7 in India again, on the same day as the iPhone 7. However, such incidents are sure to cause harm to the company's reputation.
It is worth noting that Samsung hadn't started selling the Galaxy Note 7 in India before the issues surfaced. Hence, the company only took pre-orders for the device, and will be shipping only the new units, with new batteries on them.