Make 2021 your best year with IBM Developer
Make 2021 the year where you truly shine, grow, build & Code. Get support and motivation from the IBM Developer community. #IBMDeveloper #CodePatterns
Click here to know more
Advertisements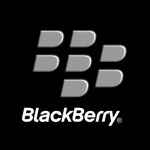 Research in Motion announced Thursday that it has implemented a solution in India that will give the government lawful access to BlackBerry Messenger and BlackBerry Internet Service e-mail.
The access does not extend to BlackBerry Enterprise Server.
"This lawful access capability now available to RIM's carrier partners meets the standard required by the government of India for all consumer messaging services offered in the Indian marketplace," RIM said in a statement. "While the details of our regulatory discussions with the government of India remain confidential, we have been assured that all of RIM's competitors provide a lawful access capability to this same standard if they have not done so already."
RIM said it delivered the solution before an agreed-upon January 31 deadline.
[RELATED_ARTICLE]RIM reiterated that "no changes can be made to the security architecture for BlackBerry Enterprise Server customers since, contrary to any rumors, the security architecture is the same around the world and RIM truly has no ability to provide its customers' encryption keys."
At issue is a July request from the Indian government that RIM allow it to monitor activity on BlackBerry services; India threatened to shut down BlackBerry services in the country by August 31 if its demands were not met, but that deadline was eventually delayed. Officials wanted access to content traveling over the BlackBerry network for security purposes.
In October, India's Press Information Bureau said "RIM has set up an interim arrangement for lawful interception of BBM (BlackBerry Messenger) services," but did not elaborate.
Earlier this week, RIM said it will block pornographic material on BlackBerry devices in Indonesia "as soon as possible," in compliance with a 2008 law that bans such content.

Copyright © 2010 Ziff Davis Publishing Holdings Inc.