Qualcomm's upcoming Snapdragon 820 SoC has allegedly scored 83,774 in an AnTuTu benchmark test. The leak appeared on Chinese social network Weibo as a screenshot of the benchmarking app, taken from a device named Green Orange X1 Pro.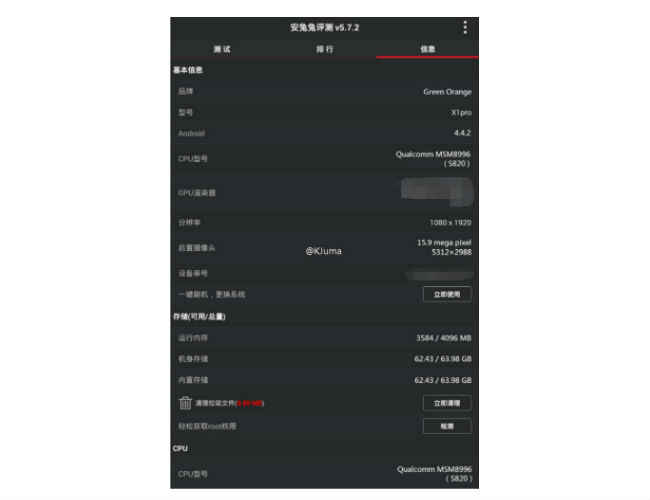 The alleged smartphone has a 1080x1920 pixels screen resolution, but there is no information regarding its size. The other specs of device, used to perform the benchmark test, are 4GB of RAM, 64GB of internal storage, 16MP rear shooter, and Android KitKat v4.4.2. The benchmark test was done twice on the smartphone, and in the second test, the chipset scored 82307. The scores achieved by the Snapdragon 820 are indeed quite high, and if the screenshots are genuine, then the chipset appears to be quite powerful, and looks good enough to take on its competitors like the MediaTek Helio X20 and Samsung Exynos 7420 SoC.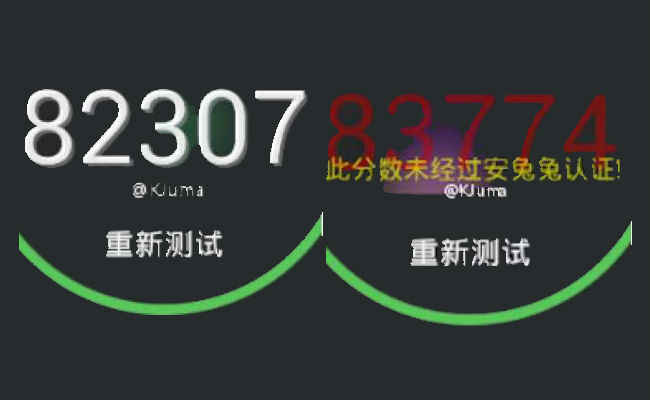 As per leaks reported in the last one week, the deca-core Helio X20 scored over 70000 on AnTuTu benchmark. MediaTek's Helio X20 is rumored to have two 2.5 GHz Cortex A72 cores, four 2 GHz Cortex A53 cores, and four 1.4 GHz Cortex A53 cores. On the other hand, Samsung's Exynos 7420 SoC reportedly scored 69,000 on the same benchmark test and 21158 on the 3D graphics score. The Exynos 7 octa is already in use with Samsung's Galaxy S6 lineup, and Galaxy Note 5. The device, featuring a rumoured name of Meizu ME5, was reported to have 1080p resolution, 3GB RAM, 32GB internal storage, and ran Android Lollipop v5.1. The leaks are hinting towards high scores, but as of now there are only images which can be forged easily. It will be interesting to see how each perform, when they are launched officially.
In addition to the leaks, Qualcomm has made various announcements regarding the performance of the Snapdragon 820. In a recent announcement on its official blog, the company said that the upcoming chipset will be two times more powerful and power-efficient, as compared to the current Snapdragon 810 SoC. The company also announced the new digital signal processor (DSP) Hexagon 680 and real-time malware protection technology named Smart Protect for the upcoming chipset.