What is considered to be the Korea-only version of the highly-antipated Galaxy S IV, has appeared in benchmarks online, showing some impressive performance.
Yet another device has made its way to the GLBenchmark site, one that is thought to be the Samsung Galaxy S IV. Given a model number of SHV-E300S, the device is speculated to be the Korea version of the company's new flagship device, and running on a slightly different chipset from the international version.
The Korea-only Samsung SHV-E300S model is shown to run on the Qualcomm MSM8960 chipset, and not the 8-core Exynos processor we've been hearing about – Galaxy S IV models with the Exynos chipset will probably be the units meant for other markets worldwide.
This doesn't mean that the MSM8960 chipset on the SHV-E300S model is underpowered in absolute terms – in fact, according to the benchmarks, the performance is far ahead of the current generation of smartphones (both onscreen and off-screen), as you can see in the below tables.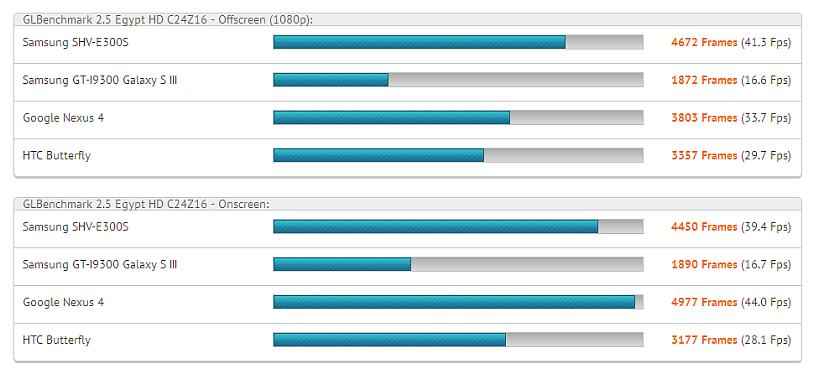 The only device to beat the Qualcomm-powered purported Galaxy S IV, was the Nexus 4, in the onscreen test – though undoubtedly, the lower resolution display, was a major factor in the performance difference.
We can't wait to see the leaked benchmarks of the Exynos-powered Galaxy S IV in the near future, ahead of either MWC, of the company's March 15 event. Stay tuned for more details, as they happen.
Source: GSMArena