The OnePlus 5 is expected to be launched in the second half of 2017, with 8GB RAM and the Snapdragon 835 SoC.
After months of leaks and rumours, we now have an official teaser for the OnePlus 5. This one comes from Pete Lau, who confirmed by posting the teaser, that the device is indeed under development. Lau's post was originally shared by the company as well, and the Founder of the company said its employees are working towards a "big surprise" for consumers.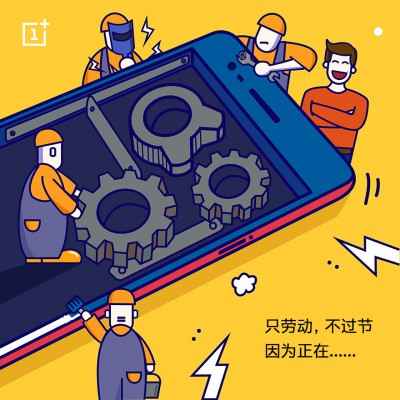 With Samsung, LG, Xiaomi and Sony announcing their flagships for the first half of the year, OnePlus is expected to be the next big entrant. According to earlier reports, the company plans to skip the "four" monicker, instead going with OnePlus 5 for its next device. A recent rumour also suggests that the OnePlus 5 will have dual-cameras, although we did find too many flaws in the leaked image.
Further, the OnePlus 5 is expected to sport a 5.5 inch QHD display, along with 8GB of RAM and the Snapdragon 835 SoC. While the dual-camera rumours seemed iffy, there have also been talks about a 23MP rear sensor on the smartphone, along with 256GB internal storage. The device is expected to be unveiled early in the second half of 2017.