Vostro 3501
Popular tech to stay connected anywhere. Save more on exciting Dell PCs.
Click here to know more
Advertisements
Samsung has been working on a foldable smartphone for quite some time now. A new patent granted to the company suggests that Samsung might have something in the works similar to the ZTE Axon M. The patent has been registered with World Intellectual Property Organization (WIPO) and shows that the two displays on the device are connected via hinges. Unlike ZTE's Axon M however, the Samsung phone can close down inwards, hiding away the displays. This new patent looks completely different from the previous patents Samsung has been granted. Earlier it was reported that Samsung's president of IM Division, Ko Dong-Jin said, "We aim to launch a foldable smartphone next year".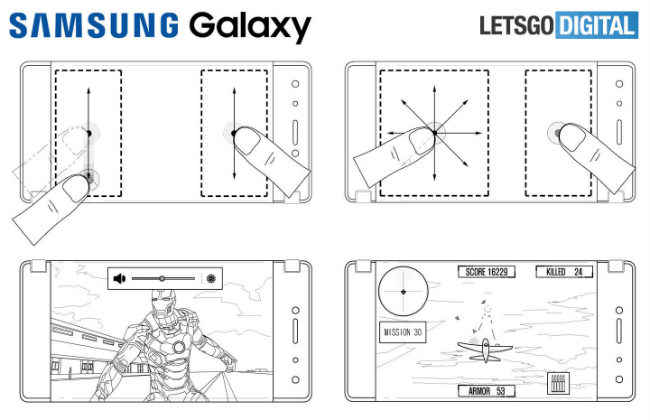 The best feature revealed by the patent is that the phone can be folded in a handheld controller like the format, similar to Nintendo 3DS. This will allow users to use one display as a controller and the other display will serve the content. According to the patent, there will be sensors on the displays calculating the distancing between them, turning off the not in use display and hence saving battery. The images also reveal that both the displays are stretched to the edges, but still have the upper and bottom lip. These top and bottom portions make room for the hinges and the what seems like camera and sensor arrays.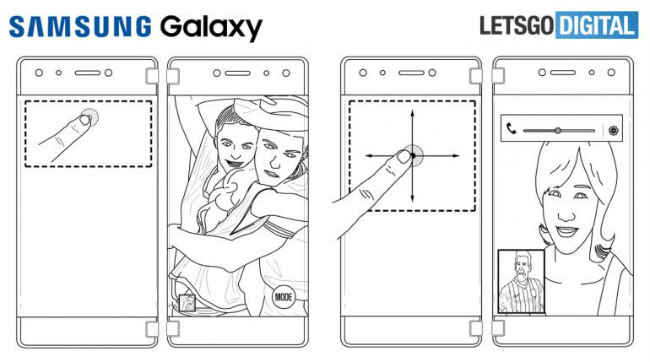 All in all, it seems like Samsung will have a very busy 2018, starting from the Samsung Galaxy S9 and S9+ duo, which are slated to launch early 2018. The upcoming phones may share the same design and aesthetics as the current gen Samsung flagships but may come with an updated spec sheet. The Samsung Galaxy S9+ is rumored to feature a dual camera setup at the back and the Samsung Galaxy S9 might have a fingerprint scanner below the rear camera. Both phones are expected to be powered an Exynos 9810 SoC in India.
Source: letsgodigital