The OnePlus 10T was unveiled last night during a special event. The OxygenOS 13 software, based on Android 13, was also revealed by the company. The company claims that the Always-on-Display (AOD) emphasizes contextual and relevant information without requiring users to turn their smartphones on or unlock them every time.
The OnePlus 10T comes with various new and exciting features
OxygenOS 13's AOD feature shows data from multiple applications, including music streaming, food delivery, and even sketching tools, in addition to the date and time. Spotify, Zomato, Swiggy, and Canvas are among the compatible applications. In addition, OnePlus has announced OxygenOS 13 with an upgraded AOD, a redesigned UI, and other features.
OxygenOS 13 also has a Smart Launcher and Sidebar Toolbox in addition to AOD.
By making folders and their contents bigger on users' home screens, the first option speeds up access to programs, while the second makes it simpler to operate the phone with one hand. Access to all applications is included with this feature. Users may also choose which programs appear in the app drawer.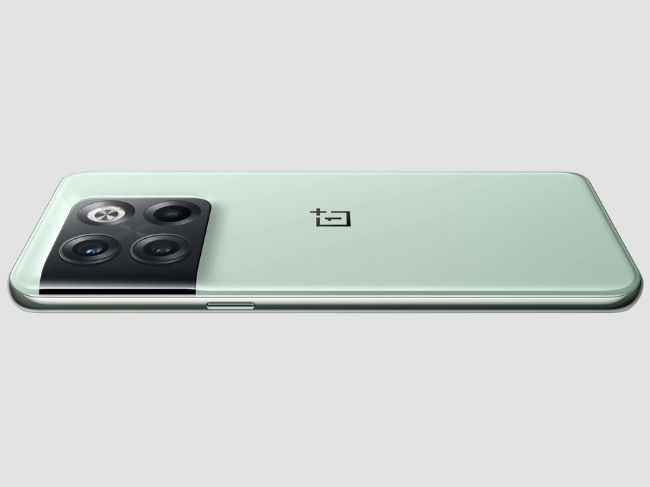 With OxygenOS 13's Fast Pair feature, customers can link their OnePlus smartphones with compatible wireless headphones, smart TVs, and other devices. OnePlus smartphones running Android 6.0 Marshmallow include an Audio Switch feature that allows users to switch between different audio devices without interruptions seamlessly. You may also be interested in: The onePlus 10T priced at Rs. 49,999 in India with OxygenOS Explore deals and other information.
With features such as Nearby Share and App Streaming, users can quickly transfer content between Android and Windows devices. Android smartphones may now stream their screen content to other ChromeOS devices through an App Streaming feature," OnePlus said in a statement.
OxygenOS 13 compatible devices
— OnePlus 10T
— OnePlus 10 Pro
— OnePlus 8
— OnePlus 8 Pro
— OnePlus 8T
— OnePlus 9
— OnePlus 9 Pro
— OnePlus 9R
— OnePlus 9RT
— OnePlus 10 Pro
— OnePlus 10R
— OnePlus 10T
— OnePlus Nord 2
— OnePlus Nord 2T
— OnePlus Nord CE
— OnePlus Nord CE 2
— OnePlus Nord CE 2 Lite.
Private Safe is a feature in OxygenOS 13 that protects data, documents, and media files from being viewed by other programs.