The series may include 3 phones. Images of the three phones have surfaced online. The official names have not been confirmed by Oppo yet.
Oppo shared a post on Weibo in which the company states that Oppo's "Star Diamon Rejuvenation series" will be launching on 10 December. The post does not mention any caveats of the Reno series, but the rumours from other sources state it could be dubbed as the Reno series. There is also a short clip of a phone which also fails to mention if it is going to be called the Reno series or not.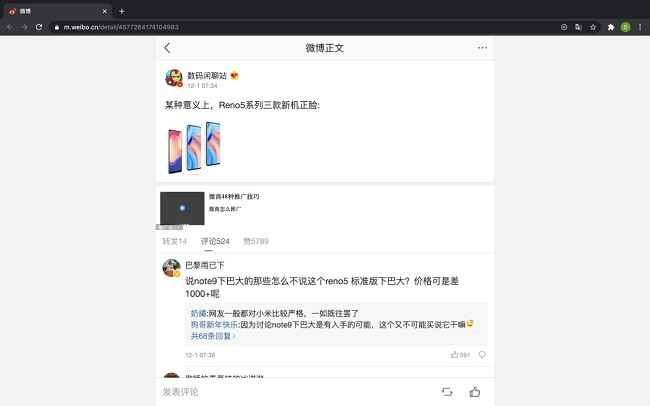 The series is expected to launch with three models - Oppo Reno 5, Oppo Reno 5 Pro, and Oppo Reno 5 Pro Plus on 10 December. Thanks to a few tipsters we have a few leaked images of the front and back of the phones from different sources. The images show a quad-camera setup at the back of the phone.
The tipster known as Digital Chat Station had shared a few images on Weibo of all the three models highlighting the front. From the images, we can see that two of the phones have curved displays while the third one has a flat display. It would be notably easy to say that Reno 5 has a flat display while the Pro and Pro Plus sport a curved display. All the phones have a front camera with a punch-hole display located in the top left corner.
Another tipster named Sanyi Life had shared images of the back of the phone on Weibo. The phone has a quad-camera setup on the back with three cameras aligned vertically. The tipster has also shared some specifications which show that the device is powered by the Snapdragon 765G SoC and supports 65W fast charging.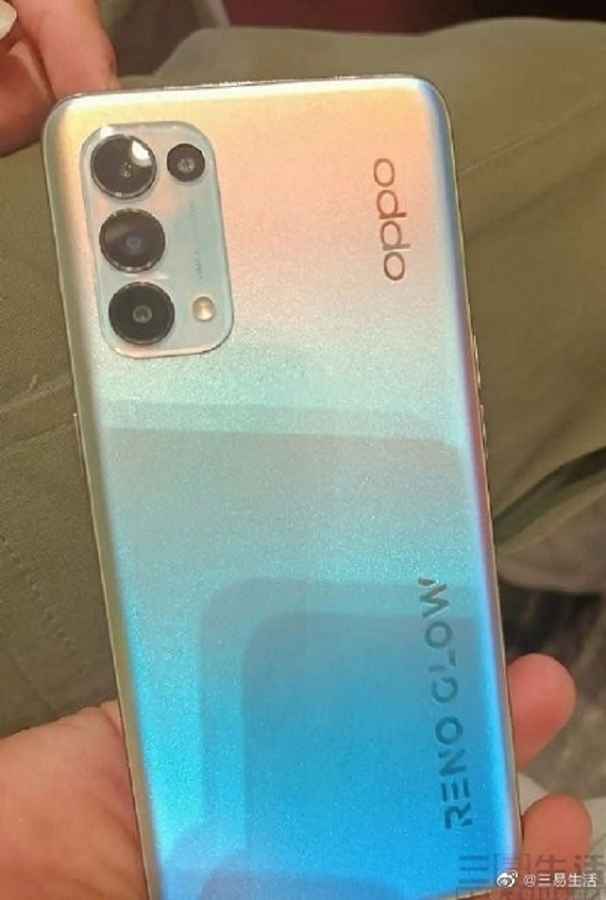 The alleged specifications state that the Reno 5 is expected to come with a 6.43-inch full HD display with a 90Hz refresh rate, a 64MP primary sensor and an 8MP secondary sensor, and a pair of 2MP sensors. It could come with a 4,300mAh battery and MediaTek Dimensity 1000+ SoC.
The Reno 5 Pro and Pro Plus could feature a 6.55-inch display with the Pro Plus sporting a 50MP primary sensor, 16MP secondary, 12MP tertiary sensor, and a 2MP sensor. The Pro Plus could be powered by Snapdragon 865 SoC and also come with a 4,500mAh battery.