[Update]: We've just received a package from OnePlus consisting of Dash-branded energy drinks. So, we're most likely looking at a very elaborate April Fool's prank.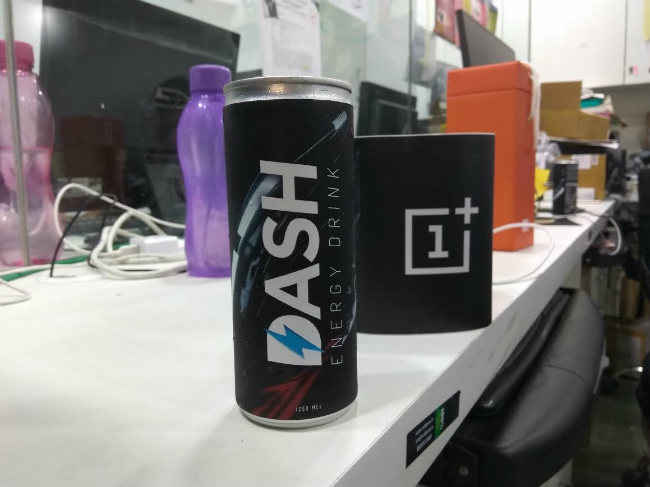 OnePlus may unveil an upgraded version of its Dash Charging technology tomorrow. In a post on Twitter, the company simply stated, "Meet the future of Dash Charge tomorrow." We don't know what the company will unveil tomorrow, most likely it will be an improved version of the technology that offers even faster charging. If the company does unveil a newer version of the technology, it is possible that it will be utilized in the company's next flagship device.
Dash Charge technology was introduced in the OnePlus 3, and was included in its upgraded version, the OnePlus 3T. The company claims that the technology replenishes over 60 percent of the OnePlus 3's battery with a 30 minute charge. We tested OnePlus' claim and found this to be true.
OnePlus won't be the only one to unveil a new fast charging techology. At MWC this year, Meizu unveiled its own take on the system. Called Super mCharge, the company claims the the technology allows a completely drained battery to be charged 100 percent to 20 minutes. The system, used a11V/5A charging connector that can offer a maximum power output of 55W for faster charging. To ensure that there aren't any heating issues, there is a heat-management system that ensures that the temperature doesn't go over 39 degrees.