OnePlus is all set to launch the OnePlus 5 in India on June 22. Earlier reports had suggested that the company may bring back the 'invite only' system, but the company has laid those rumours to rest. In a tweet posted by the official OnePlus India account, the company made it very clear that the upcoming phone will be sold exclusively on Amazon with no invites required, and will go on sale at 4:30PM on June 22. OnePlus is hosting a big invite-only launch event in Mumbai, for which tickets are available online via its website.
Fans who purchase the Rs. 999 ticket will get a welcome kit worth Rs. 10,000, which includes T-shirt, travel backpack, sunglasses and discount coupons to purchase the phone or accessories. OnePlus is also running a contest on social media called #TheChosen5, who may win a OnePlus 5.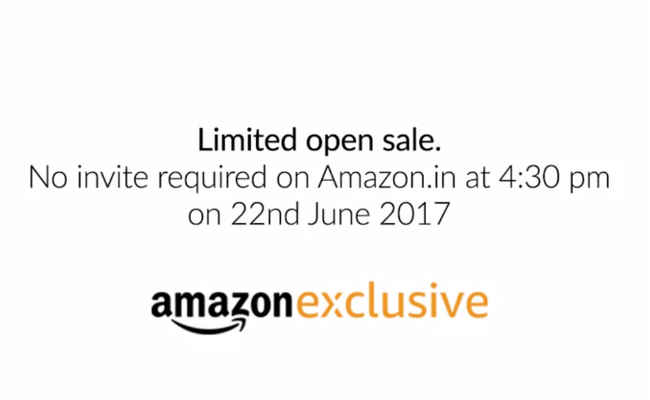 The company has confirmed that the OnePlus 5 will be powered by a Qualcomm Snapdragon 835 SoC and will feature a dual-camera setup at the back. It has also officially revealed the design of the phone, which looks similar to the Apple iPhone 7 Plus from the back. The antenna lines are now pushed towards the top with the top edge, which itself seems more curved than the current OnePlus 3T.
Rumours suggest that OnePlus 5 may use a similar 5.5-inch AMOLED 1080p panel, it currently uses on the OnePlus 3T. There are reports of the phone offering 6GB of RAM and 64GB of storage, along with a higher variant as well, which is tipped to offer 8GB of RAM and 128GB of storage. It was also reported that OnePlus 5 could introduce an improved version of its Dash Charge technology.