Nokia, one of the oldest phone manufacturing brands in the world, is all set to launch new offerings in the shape of the Nokia G50 and Nokia T20 tablet.
Everyone has fond memories of their indestructible Nokia phones. While the brand was the foremost phone manufacturer around the turn of the century, it lost most of its market to smartphones manufactured by the likes of Samsung, and Apple - and then newer brands like Xiaomi, Oppo, Vivo and more. If you like classic underdog stories, you'll be glad to know that Nokia is planning to launch its latest smartphone offering, the Nokia G50, along with a new tablet, the Nokia T20.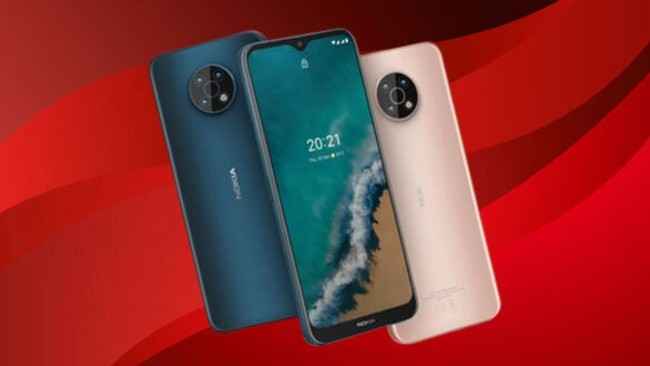 Nokia G50 specifications
While the official specifications haven't been revealed, you can bet that there's already a lot of speculation on the same. If rumors are to be believed, the Nokia G50 will have a MediaTek Helio G80 chipset paired with 4GB of RAM. The smartphone will also feature a 6.8-inch HD+ display along with a 48MP primary shooter. It is also believed to have a 4,800 mAh battery. Leaks indicated that branded Nokia TWS headphones will be sold along with the smartphone.
Nokia T20 Specifications
The brand has not revealed much about the Nokia T20 tablet, apart from the fact that it will have a 10.3-inch screen, and will be priced at Rs 16,300 and Rs 17,800 for the Wi-Fi only and Wi-Fi + LTE models respectively. Now, based on these pricings, one can certainly compare similar tablets to speculate on the features the Nokia T20 will offer. Experts believe that the tablet may feature either a chipset from Unisoc or the Snapdragon 4xx SoC processor. They're also expecting 4GB of RAM and 64GB of internal storage.
Will these new offerings from Nokia help the brand regain its lost smartphone market? Wait till our official reviews to find out!
Also Read: Nokia C20 Plus with Android 11 Go Edition launched in India: Price, specifications and availability