Want to modernise your banking loan application?
Build an application that analyses credit risk with #IBMCloud Pak for Data on #RedHat #OpenShift
Click here to know more
Advertisements
It's a big day in the Nokia camp, with leaks and announcements both falling on the same day. First off, we have the announcement of the Nokia 515, followed by the specifications of two Asha phones that have been allegedly leaked ahead of launch and some photographic proof of a large screen Lumia device!

The Nokia 515 is a feature phone from the Finnish company with a 2.4 inch QVGA display and a 5 megapixel camera. The phone is supposedly a single sim device, but Nokia says there will be a dual sim version as well. The battery life is being touted as an unbelievable 38 days for the single sim variant, and given Nokia's track record of long lasting batteries, we wouldn't be surprised if the phone actually managed to deliver somewhere in that ballpark figure.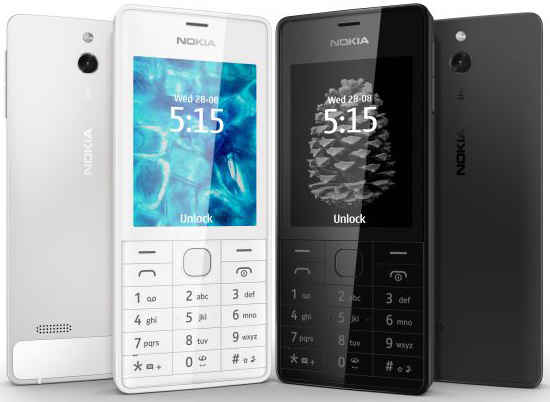 The second bit of juicy news is regarding the Asha phones, with the specifications of the Asha 502 and 503 having been leaked online. According to the leaks, the Nokia Asha 502 is codenamed Pegasus and will have a Polycarbonate body with scratch resistant display. The RAM is expected to vary between 128-512MB and the camera could be capped at a 5 megapixel shooter. The Nokia Asha 503 will allegedly run off a 1-1.5 GHz processor and have its entire front covered by a curved glass. The phone is expected to come in a dual-SIM version and flaunt a 5 megapixel camera on the back.

Last, but definitely not the least, we have rumours about Nokia's Windows Phone 8 "phablet." The 6-inch device codenamed Bandit has made an appearance in photos, and that too right next to the Lumia 1020. As it turns out, the codename on the phablet will be replaced with a number, more specifically to be the Lumia 1520. Other than the fact that it's a 6-inch device running on Windows Phone 8, there is very little known about this upcoming phone.