Mozilla is planning to launch a '$25 smartphone' for markets in developing countries. The company announced plans for its FireFox OS for the next year at MWC in Barcelona today.
Famous for its browser FireFox, Mozilla has partnered with Chinese low-cost chip maker Spreadtrum for the cheap smartphone which will run on Mozilla's own mobile operating system- the FireFox OS.
Analysts believe that the phone is likely to become popular among people looking to buy cheaper feature phones. In developing countries like India, feature phones are very popular due to their pricing and capabilities.
The phone is expected to be optimized for running mobile internet.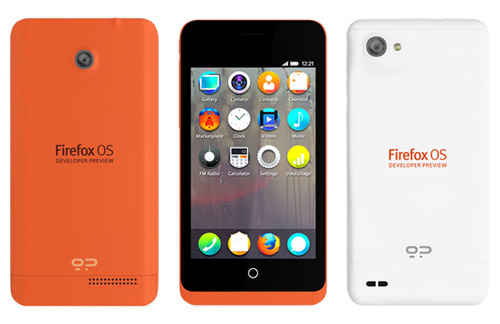 The company has also designed a trio of chipsets around the ARM Cortex A5 processor.
Alcatel and ZTE are expanding their range of FireFox OS phones. Each company only sells one mobile phone each which are based on the FireFox OS. Alcatel will launch three new handsets, ranging from the low to mid-range. ZTE will launch two phones.
Huawei has also joined the FireFox league and will soon launch the Ascend Y300.
FireFox will launch on tablets soon as well and the OS is likely to get a major update this year. The new update is expected to give it a new look and feel.