OnePlus TV 32Y1 - Smarter TV
Android TV with superior craftsmanship and elegant design.
Click here to know more
Advertisements
Mozilla, best known for its very popular Firefox browser, has unveiled two handsets running the newly developed Firefox mobile OS. Mozilla made the announcement on their blog and also revealed the look and specifications of the two handsets, named Keon and Peak. The two handsets are being developed by Spanish firm Geeksphone and will be made available for purchase in February.
The Peak wields the specs of a relatively mid-range smartphone and boasts of a 4.3-in qHD IPS display. It runs on a dual-core Snapdragon S4 processor clocked at 1.2GHz and 512MB of RAM. The Peak also has dual cameras, an 8MP primary one (complemented by a flash) and a 2MP front-facing one. The Peak also has additional features such as microSD card support, WiFi (N) and GPS, light and proximity sensors. The Peak is powered by an 1800mAh battery.
The Keon, on the other hand, is clearly supposed to be a budget device. It has a single-core Snapdragon S1 1GHz processor and 512MB of RAM. Imaging is taken care of by a solitary 3MP camera. The Keon sports a 3.5-in HVGA capacitive touchscreen and is powered by a 1580mAh battery. Additional features are the same as on the Peak.
Mozilla has branded these handsets as "developer phones" and they are specifically aimed at developers who can use the handsets to develop apps for the Firefox OS. Along with the handsets, Mozilla has also released a desktop simulator for the Firefox OS.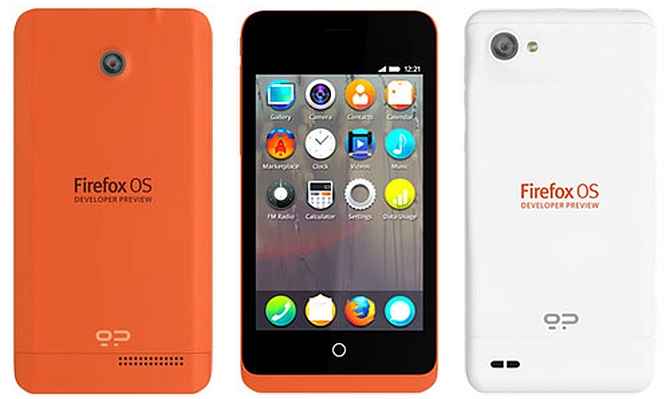 Source: Mozilla Hacks Blog