An article showcasing the launch of the new Windows Phone 7 Series Software Development Kit, or the WP7S SDK, at the MIX 2010 event. A host of new features were promised and have been delivered, and developers can rest assured that they will have the full
Steve Ballmer's mantra: "Developers, developers, developers!", is especially appropriate at MIX10, which is focused on third-party development as the means of taking Microsoft's Windows Phone Series platform forward. To this end, Microsoft announced the release of the beta dev tool, Windows Phone 7 Series (WP7S) software development kit (SDK) at MIX yesterday, offering a free package of Visual Studio 2010 Express and Expression Blend for developers to start coding for the platform, taking advantage of Silverlight and XNA Game Studio 4.0.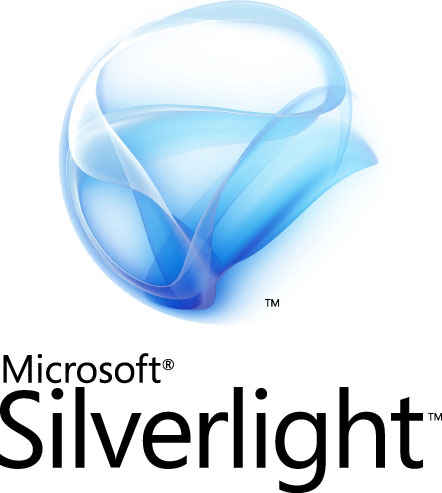 Everything Microsoft promised leading up to this SDK release seems to be coming true, and developers have access to a wide range of functionalities already, such as multi-touch support, camera/microphone access, accelerometer support, location APIs from Microsoft's Location Service, hardware video-acceleration with integrated DRM and support for Smooth Streaming, and the Microsoft Notification Service, which will allowing notifications to be prioritized no matter if an application is running on the OS or not (a way to provide pseudo-multitasking), and to appear as a bar on the top of the display.
XNA Game Studio 4.0
Other news about the Windows Phone 7 Series SDK includes the fact that it will natively support a wide range of media codecs, including DivX 6, and H.264 MPEGs. Related news is that the screen resolution announced (by Microsoft's Charlie Kindel) at yesterday's launch will be 800x480, directly affecting the manner in which UI elements can be placed and sized. The WP7S platform will be WVGA now, and progress to HVGA later on, with the 480x320 resolution announced for an as yet undisclosed date.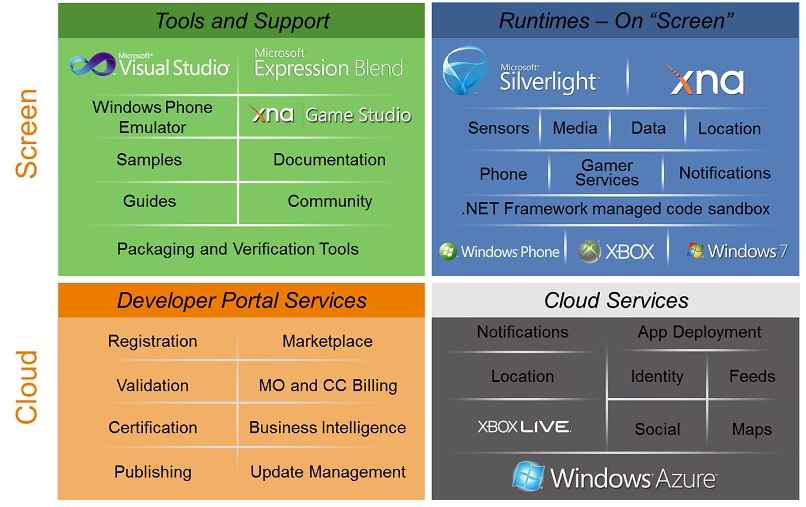 The Windows Phone Application Platform architecture is made up of 4 main components.
Microsoft's also being very candid about its minimum hardware requirements that will be allowed to run the platform WP7S, with a standard capacitive touchscreen (4 or more contact points) required across all phones, apart from needing at least 265MB of RAM, 8 GB of flash, and DirectX 9.0c support. Other minimum hardware specifications include: ARM/Cortex/Scorpion or better CPU, 5 MP camera or higher (with flash and camera button), and such sensors as A-GPS, accelerometer, compass, light, and proximity. Unfortunately, this is bad news for HTC HD2 owners who were expecting to be able to upgrade their phones to WP7S.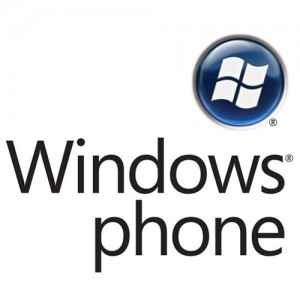 In fact, with the launch of the WP7S, Microsoft is heralding a new age for hardware & software integration, a complete role reversal from its age-old mantra of we make the software, and you can put it any device you can. This is going the way of Apple or RIM, who design the software and hardware for their devices themselves, but in a seriously closed loop. Stay tuned for more WP7S news from MIX10. Click here for more information about the SDK and platform.