An article describing the release of Lemon Mobile's iT 717 - dual SIM, touchscreen mobile in Indian market at a very affordable price of Rs. 4,499.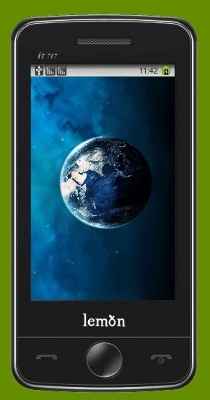 Lemon Mobile has reportedly unveiled a feature-rich multimedia phone targeting the entry-level cellphone category. It is officially named as "iT 717", and ships with a 3.2 megapixel camera, 3-inch TFT touchscreen and supports dual SIM (GSM GSM) capability.
The iT 717 features 20MB internal memory and an expandable memory slot supporting up to 8GB microSD card. It also features an MP3 player, FM radio and its connectivity options include Bluetooth, USB and GPRS. However, it lacks support for EDGE that is not expected for this price range.
Built with a 1100mAh battery, the iT 717 is rated to provide about 5 hours of talktime. Other notable features include the presence of Opera Mini browser and Nimbuzz instant messenger that should suit the social networking fans. Considering, the overall price to features ratio, the Lemon iT 717 offers to be a value for money phone in the entry-level category. It is currently priced at a very affordable price of Rs. 4,499.