Make 2021 your best year with IBM Developer
Make 2021 the year where you truly shine, grow, build & Code. Get support and motivation from the IBM Developer community. #IBMDeveloper #CodePatterns
Click here to know more
Advertisements
Not long ago, renowned Apple analyst Ming-Chi Kuo predicted that the company will launch three iPhones in September this year and when it comes to the pricing strategy, it will be "more aggressive" to boost sales. He also suggested in an investor note that the rumoured 6.1-inch Apple iPhone with an LCD display will be priced as low as $550. Now, according to the latest renders obtained by BGR, Apple will introduce several design changes in the LCD iPhone to bring its cost down and simultaneously give the same users experience as on the other OLED phones.
The renders show Apple's upcoming 6.1-inch LCD iPhone in a protective case made by third-party case maker Ghostek. If the report is to be believed, this particular render has been attested accurate by another source who is aware of Apple's plans.
The first change seen in the leaked render is the full screen 6.1-inch display without the home button and Touch ID. There is a notch which means that this particular phone will have Apple's TrueDepth system for Face ID.
Since the fifth generation of iPhones, Apple has been maintaining a uniformity in its devices' design. With the iPhone X, the Cupertino-based giant took a leap in design, laying the foundation of its next generations of smartphones.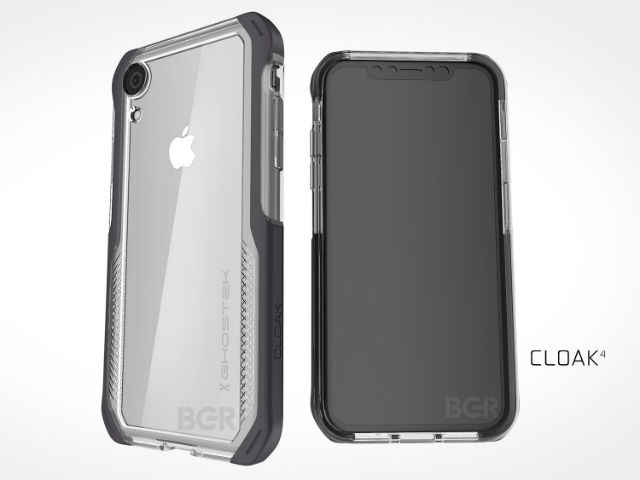 In the leak, the bezels on the alleged 2018 LCD iPhone appear to be wider than the current the iPhone X. On the back, the renders show that the phone will have a single-lens camera.
Meanwhile, several reports have also claimed that Apple may launch single SIM and dual SIM variants of the LCD iPhone as well as the OLED iPhones. Kuo had also said that the 6.5-inch OLED iPhone X will use dual SIM technology, but the same may not be made available on the 5.8-inch OLED variant of the iPhone. According to him, the dual-SIM variant of the phones will help increase Apple's market share in China and other commercial markets.
As for the for price, Kuo had claimed that the company is expected to launch a 6.5-inch OLED "IPhone X Plus" for $900-$1,000 and the second generation OLED iPhone X for $800-$900. A new 6.1-inch LCD iPhone, that was reported to be pegged for November launch, will be priced at $600-$700.
To recap, Apple is rumoured to announce three new iPhone this year - a 6.1-inch iPhone with an LCD display and two second-gen iPhone X phones offering 6.5-inch and 5.8-inch displays.