Intex is set to unveil the world's first smartphone powered by Jolla's Sailfish OS 2.0, at the Mobile World Congress, Shanghai, on Thursday. The Linux-based Sailfish OS 2.0 was announced by its maker Jolla at the first Mobile World Conference earlier this year.
A demo device running Sailfish OS 2.0 was shown off at the Shanghai event. However, sources in Intex confirmed with our correspondent that the device that was in the demo area is not the actual device, and the original device, that will probably be unveiled tomorrow, will be 'more premium'. The phone has been confirmed to be 4G-enabled, and comprise superior gesture controls, better UI, increased support for Android applications and a host of other features. Intex is the first OEM to manufacture phones running on the Sailfish OS 2.0.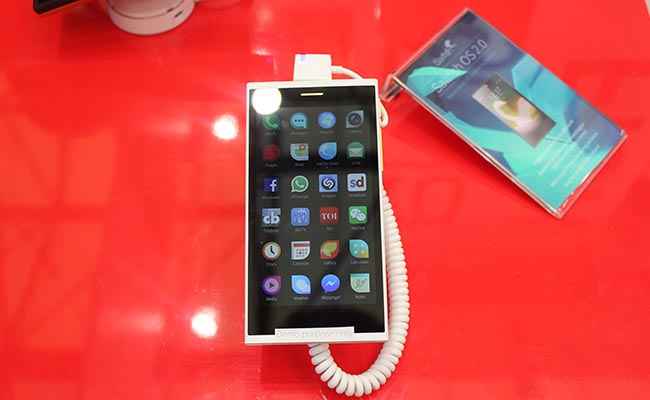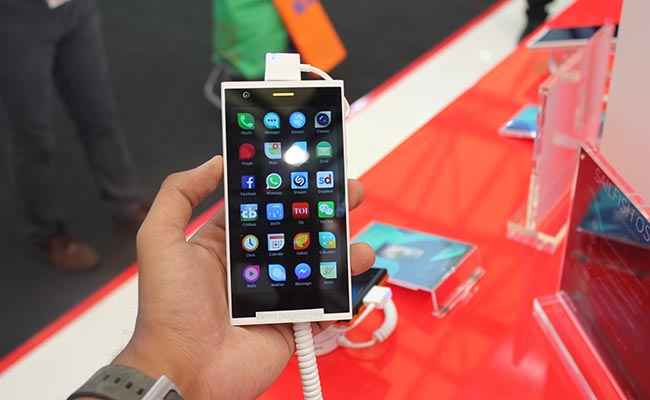 The demo device running Sailfish OS 2.0, seen at MWC Shanghai 2015
Specifications and pricing of the device has not been cleared yet. Other sources claim that the smartphone is called Intex Aqua Fish, and can be powered by Snapdragon 400, 410 or 600 SoC. It has also been touted to feature 1GB of RAM and 8GB of internal storage, expandable upto 32GB. Release dates have not been announced either, but Intex is expected to launch the new smartphone in India by September.
Intex is also expected to unveil its first smartwatch at the MWC. The device, dubbed iRist, has been spotted in posters at the event, and is expected to be unveiled tomorrow, as per our correspondent.