Dell Vostro
Power New Possibilities | Dell PCs starting at Rs.35,990*
Click here to know more
Advertisements
Huawei has started teasing its premium phablet Mate S through a series of tweets, and is set to be launched today. It boasts some major hardware improvement over the Mate 7, alongside the Force Touch display. A couple of leaked images show the device is indeed named Mate S.
The Force Touch display is being touted by Huawei as the big feature of the Mate S. The same technology is expected to be present in the iPhone 6S and the iPhone 6S Plus. The "Incredible Touch", as the company is calling it, is quite similar to the pressure-sensitive display of the Apple Watch. This feature opens up some interesting possibilities and it can be presumed that the UI of the Mate S is going to incorporate it in some way. From what Huawei had been teasing so far, knocking on the screen will probably have something to do with the experience. On the hardware front, the Huawei Mate S will probably feature 5.7-inch Full HD 1080p display as compared to the 6-inch on the Mate 7. It will be powered by the Kirin 935 SoC featuring an octa-core CPU and the Mali-T628 GPU and 3GB of LPDDR4 RAM. Rumors also point to a 20-megapixel primary camera with dual LED flash as well as an 8-megapixel front camera. The fingerprint scanner is located below the primary camera, and it also houses a 4100 mAh battery.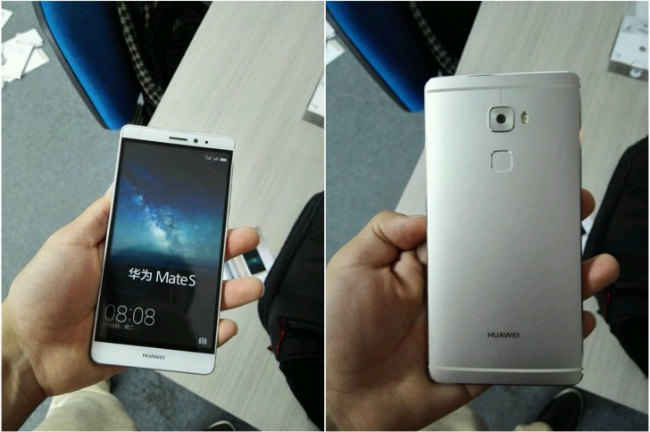 Huawei looks all set to become the first manufacturer to release a phone with Force Touch technology. In May, Apple announced the new 15-inch MacBook Pro which features a Force Touch trackpad, and the latest leaks reveal its presence on the new iPhone models, set to be launched next week. Alongside the Mate S, Huawei is also set to announce the Android Wear-based Huawei Watch today, at the IFA press conference.
Although not quite similar, RIM tried out a form of tactile feedback on the touchscreen of the Blackberry Storm. But, Force Touch technology has taken pressure-sensitive touchscreens beyond a gimmick and might be able to open up a whole new way of interacting with touch devices.