Several leaks and reports have been linking the upcoming Huawei Mate 20 Pro smartphone with a lot on new innovation. Recently, a report talked about a new square camera array that the smartphone is expected to come with. Now, Israeli technology news platform Girafa has claimed that the smartphone, which is scheduled to launch on October 16 in London along with the Huawei Mate 20, will feature Bone Voice ID, a technology that will let owners unlock their handsets with a voice command.
Girafa also says that the tech is so powerful that it can recognise "the magic words" in crowded areas as well. It has been heavily reported that the Huawei Mate 20 Pro will offer an in-display fingerprint sensor and Face ID. The platform says that Huawei's technology will sport an advanced 3D face recognition system and will unlock the phone in half a second. The platform further claims that the smartphone will come with a battery capacity of 4,200mAh and with that, the company reportedly plans to introduce SuperCharge 2.0 that can charge 70 percent battery in 30 minutes.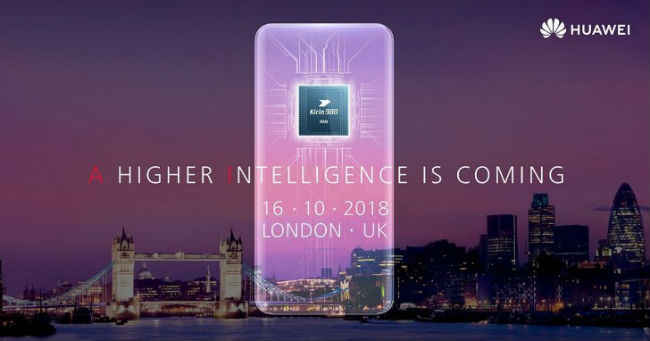 When it comes to the camera, the platform says that the Huawei Mate 20 Pro will have a triple rear camera setup like they incorporated in the Huawei P20 Pro, but this time, they will replace the Telephoto lens with an Ultra Wide Angle one. There is also a claim of Cinema Scene with advanced AI capabilities in the video shooting mode. Other claims include the IP67 water and dust resistant rating, stereo speakers on the front, Android 9 Pie with EMUI 9.0 and a new Nano SD card. What you'll not find here is the 3.5 mm headphone jack.
Previous reports have said that the Mate 20 Pro may feature a massive 6.9-inch AMOLED display and will be powered by company's latest Kirin 980 processor and will come loaded with Artificial Intelligence (AI)-powered features. Huawei may also launch a 15W wireless and 40W wired charger at the event.