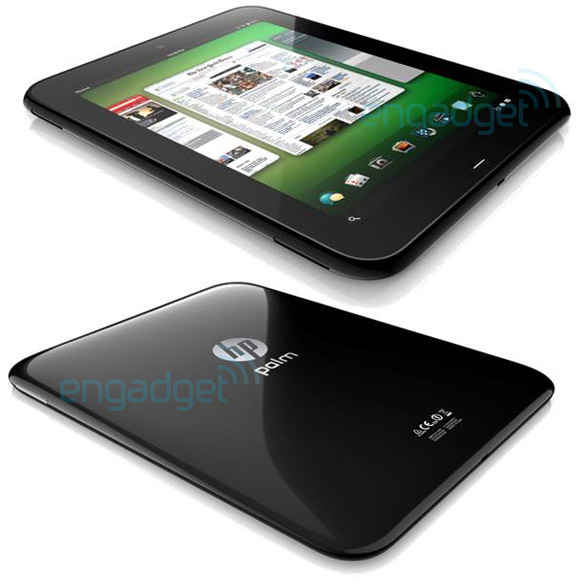 Enjoy your brief tablet vacation while it lasts. It's a nice, brief respite from the flurry that produced 80 tablets at CES the other week, and will continue to manifest itself in offerings from a number of manufacturers both large and small. It seems safe to assume that we can expect new tablets from companies like Apple and HP in the near future.
[RELATED_ARTICLE]HP's entry is expected to surface on February 9th, during an already-announced press conference. The company is likely to show off some of the fruits of its Palm acquisition via a number of new pieces of hardware for the "Something big, Something small, Something beyond" event. The above tablet is expected to be in the mix. It's apparently a rendering of the Topaz device, courtesy of an Engadget "tipster."
The tablet completely lacks buttons on its face and features a front facing camera, a micro-USB port, and three built-in speakers, according to the site.

Copyright © 2010 Ziff Davis Publishing Holdings Inc.