At an event in Mumbai today, NVIDIA proclaimed 2010 to be the year of the Tablet while showcasing two tablet devices based on their Tegra chip. NVIDIA believes this imminent revolution will be spearheaded by Tegra which is an enabler technology for this space. To showcase the capabilities of this chip NVIDIA presented two incredible 7 inch tablets - Compal and EAFT Magic Tile. EAFT stands for 'Everything Available at your Finger Tips' and is a Bangalore based company. Yet the most anticipated device at the event, Notion Ink's Adam, was a no show. It seems the representatives of the company got held up abroad. Sadly there wasn't even a working prototype to play with.

"There is now a huge appetite for truly mobile computing – small devices that are easy to carry on the go, yet capable of delivering a complete PC experience", said Nishant Goyal, head of Consumer Graphics, South East Asia, NVIDIA. "What consumers need is a device that has the portability and energy consumption of a cell-phone but the performance of a PC. Tablets are the answer!" he added.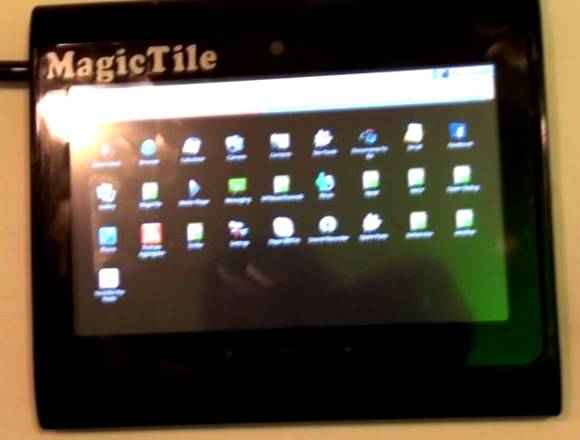 The Magic Tile
Tegra which the backbone of these new generation tablets based on the Android OS was designed in India and is tinier than a US dime. NVIDIA believes it to be perfect for the Tablet form factor. The chip has 8 processors, each of which is dedicated to certain processes, from video processing to audio processing. When not in use idle processors are not utilised, thereby reducing power consumption. These advances allow devices based on Tegra to run applications which even some netbooks cant dream of, such as Flash 10.1 and 1080p HD video content. Both the Compal and EAFT Magic Tile had HDMI out ports.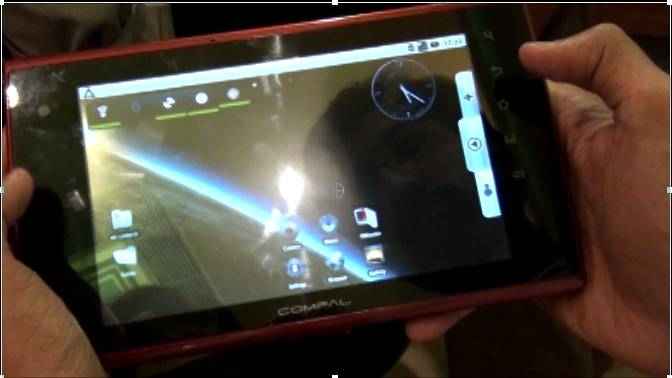 The Compal
Tegra's sophisticated design means we can combine exceptional performance with great battery life. A single charge allows a user to play up to 140 hours of music or 16 hours of HD video playback – that's equivalent to the data held in 200 CDs. Tegra is also Flash-capable and enables multitasking, which gives tablet devices the capability to deliver a full desktop-like mobile internet experience" elaborates Nishant.

There was no word on the pricing for both the devices. But we got a chance to play around a little with the devices. Stay tuned for a video of our hands-on experience with these devices.

Compal specs:
Weight: 600 – 700 gm depending on model
Processor: NVIDIA Tegra 250, Dual-Core Coretex-A9 CPU
Ram: DDR2 512 MB 667 Mhz
Resolution: 1024 x 600
Camera: 3MP CMOS web cam
Screen: 7 inch
WLAN: No (surprisingly!)
3G: Yes


MagicTile specs:
Weight: Less than 600gm
Processor: NVIDIA Tegra 250, Dual-Core Coretex-A9 @ 1GHz
Ram: 512 MB
Resolution: 1024 x 600
Camera: Front mounted 1.3MP
Screen: 7-inch (capacitive optional)
WLAN: Wi-Fi 802.11 b/g/n
3G: Yes (optional)