Google's Pixel and Pixel XL are reportedly having better adoption than last year's Nexus 6P. Google and its carrier partners have been advertising the product excessively and the result seems to be paying off. According to mobile marketing firm Appboy, Google Pixel(₹ 22299 at amazon) and Pixel XL's adoption have improved one week after its availability. It also notes that the adoption could have been better if there weren't any supply constraint. The Apppboy's analysis comes after tracking data from 100+ million daily app devices.
According to analysis by Appboy, Google Pixel has reached market share of 0.016 percent while Pixel XL's market share stands at 0.020 percent a week after release. Appboy says it took over two weeks for last year's Nexus 6P to reach similar market share.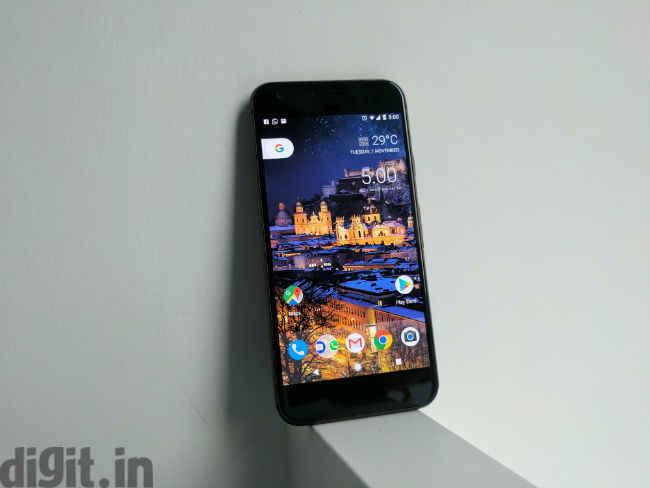 It seems the adoption could have been better with the broader availability of devices. Appboy notes that the largest adoption for Pixel XL was seen on the day following release but the adoption started declining. The decline in adoption is attributed to XL models getting sold out on the Google Store and Verizon.
Overall, Google Pixel and Pixel XL recorded volume growth of 274 percent and 158 percent respectively one week after launch. The adoption has been better than Samsung's much acclaimed Galaxy S7 and S6 range. However, the broader availability of Galaxy flagships helped it reach greater market share in the first day itself in comparison to Pixel and Pixel XL's one week share.
Google Pixel and Pixel XL are the first Google-branded smartphones to feature Google Assistant. Google Pixel and Pixel XL are powered by Qualcomm's latest Snapdragon 821 processor coupled with 4GB RAM and option of 32/128GB storage. Google Pixel XL features a 5.5-inch Quad HD display while Pixel has a smaller 5-inch full HD AMOLED display. Google recently said its new Pixel smartphones are as secure as Apple's iOS devices.