Make 2021 your best year with IBM Developer
Make 2021 the year where you truly shine, grow, build & Code. Get support and motivation from the IBM Developer community. #IBMDeveloper #CodePatterns
Click here to know more
Advertisements
We might have gotten a glimpse at the design of the next generation of Google Pixel devices, courtesy of SlashLeaks. The website has posted images purported to be the screen protectors for the Pixel 3 and Pixel 3 XL. Judging by the images, it seems like the two upcoming Pixel devices will sport designs different from each other, similar to Google's approach with the Pixel 2 and Pixel 2 XL. The Pixel 3 XL is tipped to features a notched display, while the standard Pixel 3 may feature a traditional display. Another thing to note is that the screen protectors feature cut outs on the top and bottom of the display, which suggest that the device might offer stereo speakers.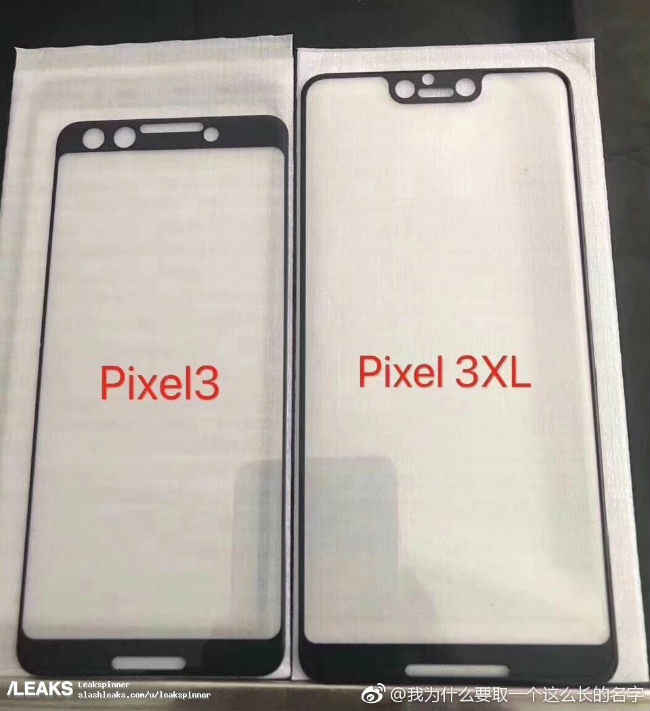 A few days ago, SlashLeaks posted an image which was said to be a placeholder image found in Android P. The image showed a near bezel-less smartphone, and looked different from what the screen protectors seem to suggest.
Android P is expected to be officially rolled out close to the launch of the Pixel 3 devices later this year. The new OS is the first in the series to natively offer support for notched displays, a trend that has gathered steam among smartphone manufacturers since the launch of the Apple iPhone X last year. Android P is currently available as a public beta right now on a handful of devices. Google, for the first time ever, selected non-Google branded devices to be eligible for the Android P Public Beta. Compatible devices include the Sony Xperia XZ2, Nokia 7 Plus, Xiaomi Mi Mix 2S, Vivo X21, Oppo R15 pro and the OnePlus 6. Of course, Android P Public Beta is also compatible with all Pixel-branded devices.