It's a good time to be an Android phone user, especially if your phone is running Android 1.6 or higher. Google has released Google Maps 4.1 for Android, which will enable a host of new features for Android phone users. This is the most recent iteration of Google Maps for mobile, and the company has been developing the service rapidly, moving from 3.4 to 4.1 in less than two months.
The new features are:
1. New search results screen that has done away with tabs and instead added new functional buttons that give more space to result listing and reviews.
2. New gestural interface, swiping, to browse between results
3. Multiple Google account support
4. New Latitude widget on home screen
5. New live wallpaper map of present location (only for Android 2.1 and above users)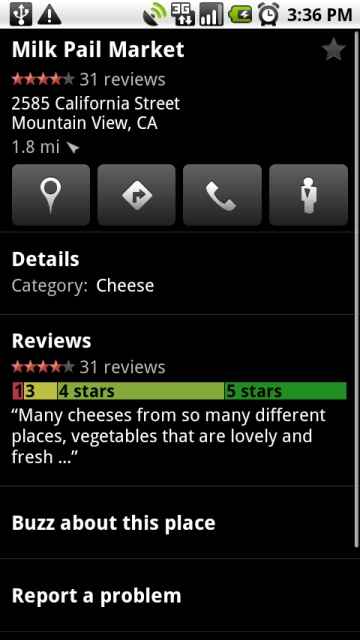 The new search results page - more space!
The Latitude widget is an interesting way (once installed on the home screen) of mapping out friends and contacts and their degree of proximity, without opening Google Maps. You can also get the latest and nearest traffic information with this feature.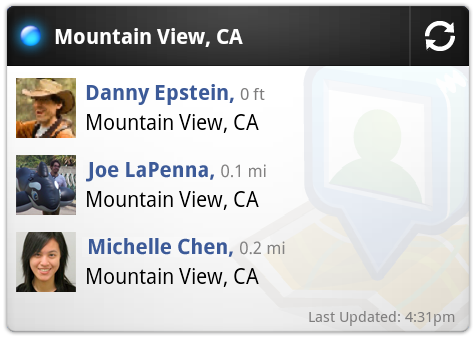 The new Latitude widget - information on the go!
In related news, Google has also made Gesture Search compatible for Android 1.6 OS and higher. Download it here.