OnePlus TV 32Y1 - Smarter TV
Android TV with superior craftsmanship and elegant design.
Click here to know more
Advertisements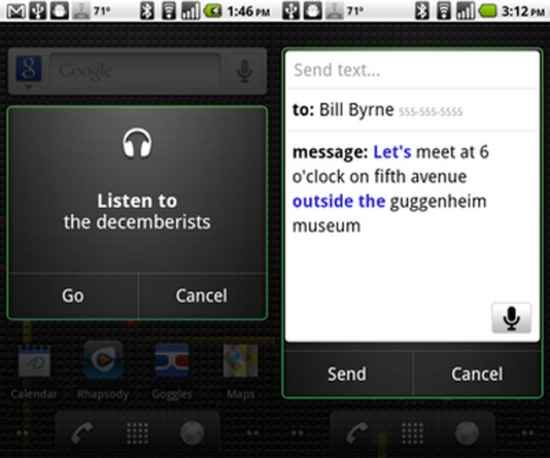 Google has reportedly introduced a new Android mobile app, called "Voice Actions". It allows the Android mobile user to control the phone by using interactive voice commands, instead of the conventional keyboard interface or touchscreen input.
In addition, the new app purportedly allows the user to browse the web, send texts and e-mails, make business calls, play music and much more with just a click of the phone's physical search button or tapping the microphone button displayed on the Google search box in the user's home screen. Also, it is said to support map navigation with direction assistance, activity/event reminder and can also set alarms.
For Voice Actions to be functional, requires Android 2.2 or Froyo to be installed on the cellphone. However, it is good to note that the latest Droid 2 phones from Motorola come pre-shipped with Froyo, making it a worthy investment in the long run.