Canonical has announced that it will launch its first Ubuntu based smartphones this year. The smartphones will be made by BQ, a Spanish manufacturer of multimedia devices and Meizu, a Chinese smartphone manufacturer. The phones will be available on the websites of the two manufacturers and at Ubuntu.com.
Canonical founder, Mark Shuttleworth, speaking in a web conference, said that the firm was working with some well-known brands also. But he also stressed that the two chosen companies were selected in order to bring out the devices into the market quickly.
"We're delighted to be working with some household names, but we wanted to start with partners we can get started with in 2014," he said.
The company is also expected to reveal some tablets as well.
So far Canonical has not revealed the specifications of the devices but said that it will reveal the Ubuntu based smartphones and tablets at Mobile World Congress (MWC) in Barcelona next week which will include the smartphones from BQ and Meizu. Shuttleworth has hinted that the BQ device will a dual-SIM phone and the one manufactured by Meizu would run on a hardware that the company has already used on its previous phones.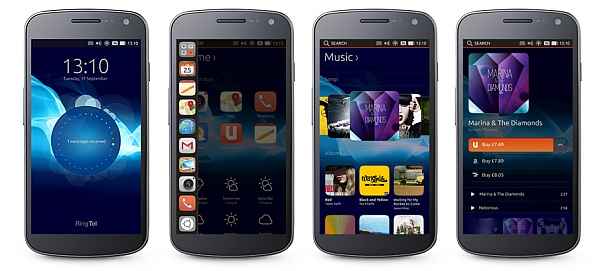 According to Shuttleworth, Canonical is trying to reveal Ubuntu as an alternative platform to Android. "We don't see BlackBerry and Windows Phone as direct competitors. The people who want to use those platforms are not going to choose Ubuntu, but those interested in Android may consider it. The position that we seek is to be a credible alternative to Android at scale for particular audiences," he said.
Source :V3.co.uk