OnePlus TV 32Y1 - Smarter TV
Android TV with superior craftsmanship and elegant design - Buy Now
Click here to know more
Advertisements
With all the negative publicity Apple is getting these days, one small ray of light has managed to shine through, Firefox Home is now available at the App Store.
Of course a full Firefox for the iPhone would have been perfection, but Apple's policies wont see that happen. Instead iPhone users have to suffice with Firefox Home which allows Firefox Sync users to take their data with them.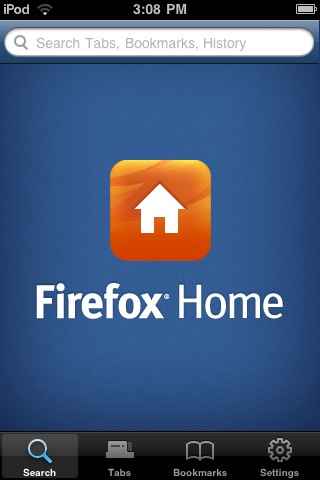 Firefox Sync, earlier called Weave is a Mozilla technology which allows Firefox users to synchronize their Firefox personalizations to the cloud. The data it syncs includes not only your bookmarks, but also your browsing history and open tabs! You can open tabs in your computer at work, and you will be able to discover which tabs were open on your computer at home, as long as they are synced. Two Firefox profiles which are connected to the same Firefox Sync account will show the same results in the awesomebar (the Firefox addressbar) so you can save a lot of time. Firefox Sync technology will be integrated in future versions of Firefox starting with 4. Now you can access the same awesomebar on your iPhone as a separate app, and access your tabs open on your computer.
Unfortunately Apple deems that you need to be at least 17 years old to synchronize your personal data to the iPhone, as the application is tagged for mature audiences with themes such as:
Frequent/Intense Profanity or Crude Humor
Frequent/Intense Alcohol, Tobacco, or Drug Use or References
Frequent/Intense Horror/Fear Themes
Frequent/Intense Simulated Gambling
Frequent/Intense Cartoon or Fantasy Violence
Frequent/Intense Sexual Content or Nudity
Frequent/Intense Mature/Suggestive Themes
Frequent/Intense Realistic Violence

Although this tells use more about the kind of things the App Store reviewers have bookmarked than anything else.