Facebook is one of the most popular apps on App Store and Android Market, and has previously offered many other methods of mobile access, some, even without internet. Now the social networking company has taken a big step further towards expanding its global reach with the launch of Every Phone app – a free app that will run on 2,500 different Java-enabled phones. The acquisition of Snaptu, and its earlier partnership, is once again bearing fruit.
"This app not only includes Facebook's most popular features, such as News Feed, Inbox and Photos, but also enables you to upload photos and find friends from your phone's contacts. People all over the world can download the app by visiting m.facebook.com and scrolling down to the download link, or by entering d.facebook.com/install directly into their mobile browser," says Facebook in its note.
Facebook has also collaborated with several mobile service providers across the world to provide users free data access for the Every Phone app for 90 days. In India, Facebook is providing the app through the carriers namely Aircel, Airtel, Idea and Reliance. The full list is available on the Facebook note.
[RELATED_ARTICLE]
Though the Every Phone app is only compatible with Java-enabled phones, Facebook says it is working on making the app compatible more handsets in the future. It may be recalled that Facebook had launched a similar toned down version of the website called as "Facebook Lite". The stripped down version loaded fast and apparently was tailor made for slow Internet connections.
However, the Facebook Lite gimmick didn't last long as the company soon rolled back the site. The company did not reveal reason behind the move. In a statement, it said, "Thanks to everyone who tried out Facebook Lite. We're no longer supporting it, but learned a lot from the test of a slimmed-down site. If you used Lite, you'll now be taken to the main Facebook.com site."
It's quite predictable that Facebook's new app will create a huge interest among the users initially. But question is will Facebook be able to retain a long-term interest. It's pertinent to mention that Facebook seems to be leaving no stone unturned to maintain its edge over rivals including Google . Let us know what you think about the fate of Every Phone app in the comment section below: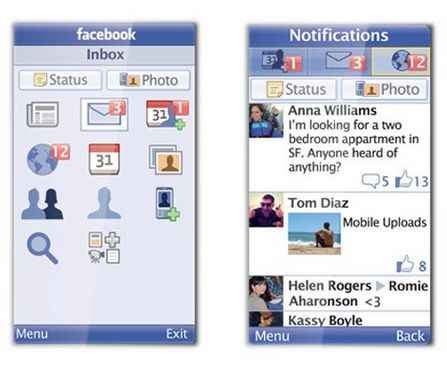 Also read,