Vivo's also expected to launch a new wireless headset alongside the the all-new X70 series phones in India. It will feature an ergonomic design for improving comfort.
Vivo is expected to launch its all-new X70 series in India in the coming weeks, and ahead of its launch, we have received information that the company will expand its presence by launching its first wireless neckband headset in the country. This information comes courtesy of a source close to the company, who has confirmed this product will be made available before the launch of the upcoming X70 series phones.
While the company hasn't confirmed a launch date for the Vivo X70 series in India, the phones are expected to be launched before the end of the month. Hence, it can be expected that the wireless neckband headset may even launch in India next week.
Vivo wireless neckband headset: Expected features
Along with confirmation of the launch of this new product, we have also received some information about its feature set. As per our source, the wireless neckband headset will come with noise cancellation for calls and IPX4 protection. The latter will protect it from splashes of water.
Additionally, it is expected to come with powerful bass to provide an immersive audio experience to users. Our source has also suggested that for the wireless neckband headset, Vivo has put in a lot of effort in the design department. As such, it is also expected to feature an ergonomic design for maximum comfort.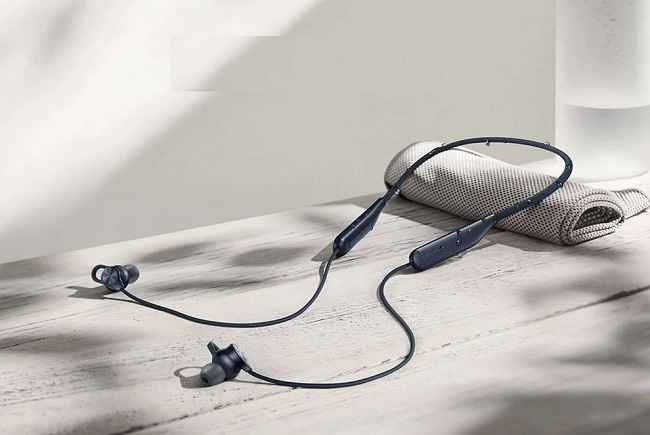 Vivo wireless neckband headset: Expected specs
Apart from this, there's nothing else that's been revealed about the headset. However, our source has hinted that this new device from Vivo could be modeled on the Wireless Headset HP2154 launched in China earlier in the year. As such, the new model for India and the existing one could share some specifications.
Vivo's Wireless Headset HP2154 brings with itself an in-ear wingtip design and the earbuds can be stuck to each other magnetically for storage. The Vivo Wireless Headset HP2154 gets a USB Type-C port for charging and offers low latency, and 18-hours of battery life. At the heart of the HP2154 is an 11.2mm moving coil driver with a Daikoku copper-clad aluminium voice coil that offers a frequency response range of 20Hz to 20,000Hz. Vivo also promises low latency of 80ms for improved gaming and movie-watching experience. The lightweight headset also brings fast charging support that promises 5 hours of battery life on a 10-minute charge.
Also Read: Vivo X70, Vivo X70 Pro(₹ 46990 at croma) and Vivo X70 Pro+ key specifications leaked