Taiwanese computer manufacturer Asus had few interesting devices in store for this year's CES 2014. Today in Las Vegas, Asus announced a new range of smartphones, stylus equipped Windows tablet, along with a hybrid that can run on both Android and Windows.
Here's a list of the major announcements below:
PadFone X and PadFone Mini
Asus unveiled the PadFone X today, apparently first of its PadFone devices to be released through a major carrier in the U.S. AT&T announced today that it will be the carrier for the device.
The full specifications have not been announced yet, but the PadFone X looks quite similar to its previous iteration. It has a 5-inch 1080p display and runs on Android 4.4. It has a similar black body with silver metal trims along the edges. The PadFone X can transition into a tablet from a smartphone, and allows users to use the same data plan across two devices which has been its USP.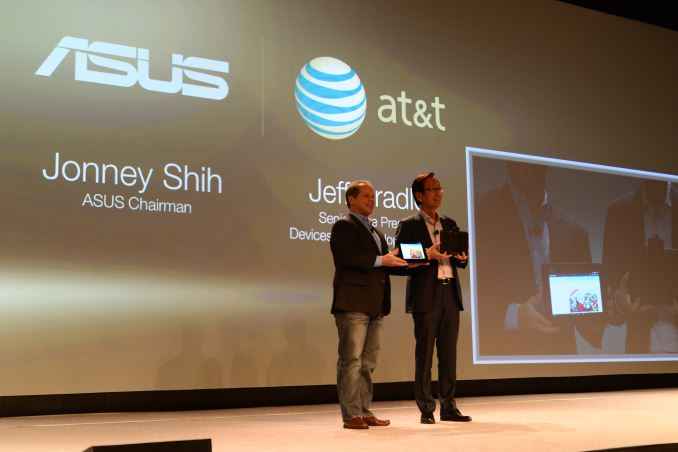 We'll see if AT&T and Asus can pull it off this time around.
While, the Padfone Mini can also translate into a tablet from a smartphone, however comes in a smaller form-factor. Its a 4-inch smartphone that converts into a 7-inch tablet making it slightly more portable. It runs on Intel Atom Z2560 processor clocked at 1.6GHz with 1GB of RAM and 8GB of internal storage. It is priced at $249.

VivoTab Note 8
Asus has announced the VivoTab Note 8 today. The tablet features an 8-inch screen with a resolution of 1200x800 that comes loaded with a Wacom digitizer. Asus has opted to include full Wacom capability, with a pen that sits inside the tablet. Competitors like Lenovo and Dell also offer optiona stylus support, but none offers full Wacom capability.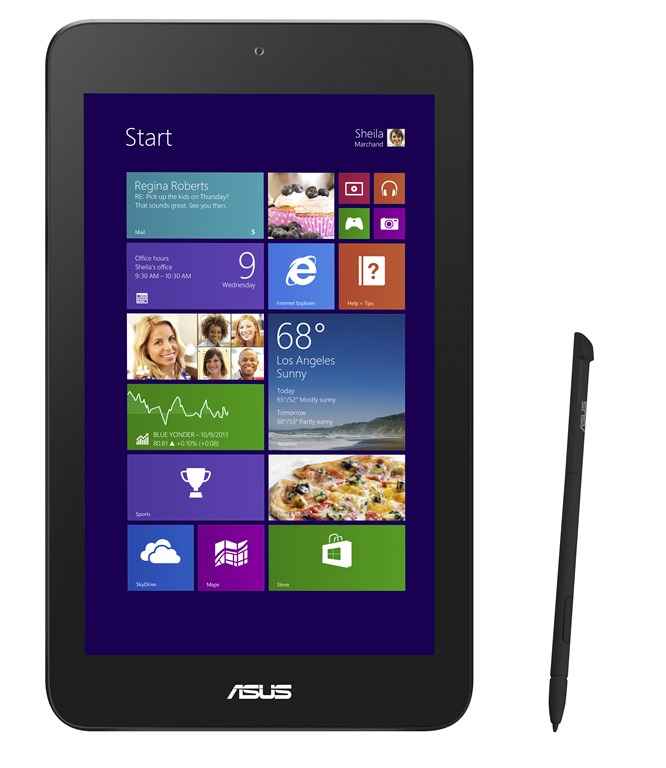 Under the hood, the VivoTab Note 8 has an Intel Atom Bay Trail processor coupled with 2GB of RAM along with 64GB of in built memory which is further expandable via memory card.
However, the tablet's standout feature is the Wacom tech, which facilitates much more precise and accurate pen interaction in comparison with its competitors.
ZenFone
The Zenfone is probably the first full fledged Android phone by Asus. It will be available in 4-inch, 5-inch and 6-inch models in a plethora of colours. The look and feel on the Zenfone is quite similar to the PadFone except for the docking stations. All three variants will be powered by Intel processors, have the same ZenUI along with Android 4.3.
The phone will run on dual-core Intel Atom processors and Asus promises an upgrade to Android 4.4 KitKat very soon.
The ZenFone 5 features an 8-megapixel camera with PixelMaster Tech and is priced around $149 while the 6 inch variant has an attached pen stylus and is priced at $199.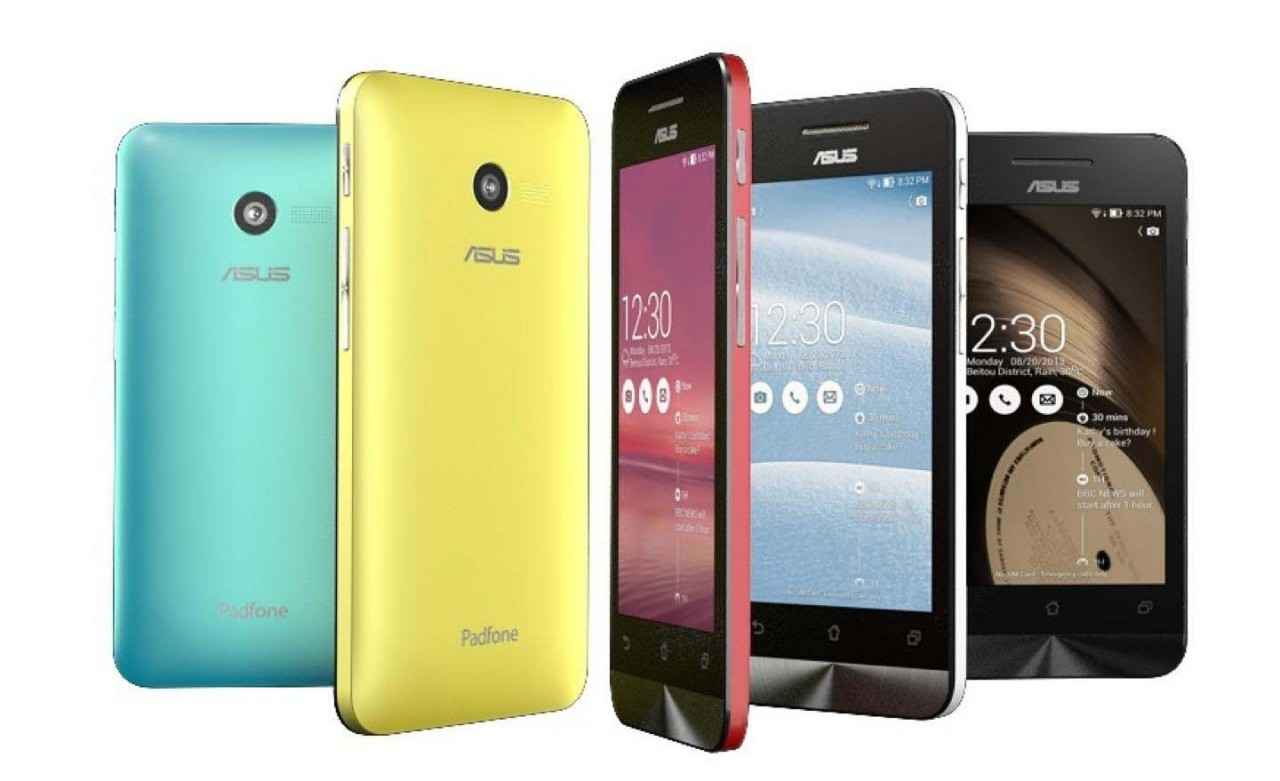 Meanwhile, Asus also announced the Transformer book TD300, a 4 in 1 device which can switch between Android and Windows in a mere 4 seconds. It features 4th generation Intel processors and will be available for $599. Next up, was the introduction of ROG SWIFT PG2780, a 27 inch WQHD gaming focussed monitor priced at $799.
That is all we have from the Asus press event in Las Vegas this year. Stay tuned for more on CES 2014.
Source: PhoneArena