Vostro 3501
Popular tech to stay connected anywhere. Save more on exciting Dell PCs.
Click here to know more
Advertisements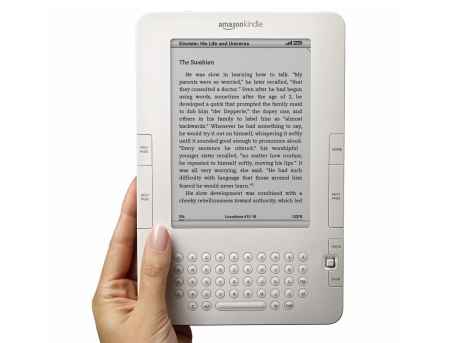 Amazon had a surprise in store at the launch of the Kindle in India. Due to strong consumer demand, the company has lowered the price of the Kindle globally to match it to the US price.
On October 9, Amazon announced that the popular e-reader's latest model – the Kindle 2 – would be available globally, at a price of $279 – $20 more than what it retails for in the U.S. However, minutes after the press conference in Mumbai ended, Amazon's PR representative contacted us to say that the global price of the Kindle has been revised to $259 (Rs. 12,150 approx)..
"Due to strong customer demand for the new Kindle with U.S. & International Wireless, we are consolidating our family of 6-inch Kindles. As part of this consolidation, we are lowering the price of our Kindle with US & International wireless down to $259. The new Kindle with 3G wireless that works in the U.S. and globally in over 100 countries is in-stock and available for immediate shipment," said Cinthia Portugal, Amazon spokesperson.
Those who have already purchased the device in the past few weeks since its international launch will have $20 refunded to them. With no note on the shipping or taxes, we would assume that additional costs remain the same as before – a $20 surcharge and differing taxes based on the country you are in.
Meanwhile, Kindle Books Director Laura Porco spoke about the Barnes & Nobles Nook, touchscreen technology, colour Kindles and more.