UK based ARM technologies which licenses its microarchitecture to various chip makers including Qualcomm and Apple has come with a new display solution. Earlier today, the company unveiled a new fully integrated display technology which is based on its new "Komeda" architecture. It comprises of three different tech, namely the D-71 display processor, a CoreLink MMU-600 and the Assertive Display 5. The company claims that with the combination of these technologies, phone makers will be able to provide superior HDR and VR experience. Moreover, the technology will work third party display panel interfaces.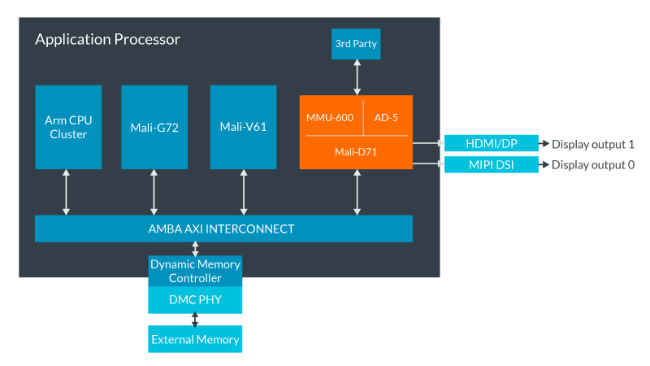 Out of three, the Assertive Display 5 seems to be the most interesting technology. In its latest iteration, it provides better sunlight legibility, improved colour and gamut management and enhances power saving. The biggest trick it can pull however is that it can deliver an HDR experience (HDR 10 and HLG) to any SDR display. It even saves battery though content-adaptive backlight control.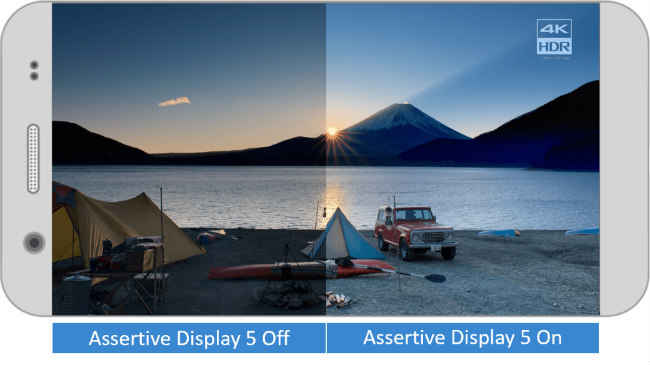 While the Assertive Display 5 is a significant update over its predecessor, the Mali-D71 is an all new architecture compared to the last gen Mali-DP650. It is aimed towards making 4K displays mainstream on mobile platforms. It improves efficiency of 4K displays and can scale better for a dual screen mode. This further improves VR capabilities of a smartphone by 2x pixel throughput, which means it can run VR in 4K at 120fps, remaining inside the low power envelope.
Lastly, we have the CoreLink MMU-600, which is intended to work with the Mali-D71 further improving the performance and latency. ARM claims that the combined solution will save 55% space and will allow a 55% latency improvement on the display side.