#IBMCodePatterns, a developer's best friend.
#IBMCodePatterns provide complete solutions to problems that developers face every day. They leverage multiple technologies, products, or services to solve issues across multiple industries.
Click here to know more
Advertisements
Looks like there is no end to iPhone leaks as the launch of the new Apple flagships nears. Ahead of the September 12 launch day, we are now getting to see images of the upcoming 6.1-inch LCD iPhone, which could be deemed the iPhone Xc. The images have been posted by known leakster SlashLeaks and the tipster who is rarely wrong says that these belong to the dummy units of the cheaper 2018 iPhone.
As is known for a while now, Apple is expected to unveil three new iPhones on September 12 - Two high-end iPhones with OLED panels and a cheaper version with an LCD panel. The freshly leaked images belong to the cheaper iPhone, which is speculated to be priced at $749 (approx Rs. 54,000). The leaked images show the 6.1-inch LCD iPhone in Red, White, Blue and Rose Gold colours. In contrast, the OLED iPhones deemed the iPhone Xs and iPhone Xs Max are expected to launch in White, Black and Gold variants.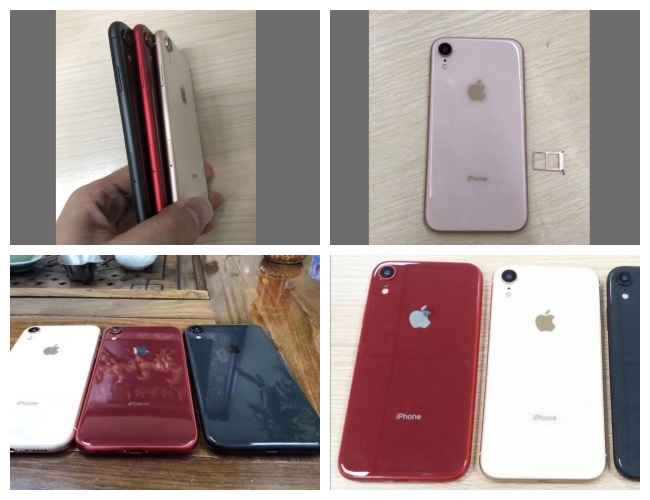 If the leaked images truly belong to the 6.1-inch LCD iPhone, the device is now confirmed to house a single rear camera setup with an LED flash placed below it. The leaked images also show a dual SIM tray for the new iPhone. Apple is expected to launch the dual SIM variants of the 2018 iPhones in select markets and countries. The images of the alleged dummy units of the iPhone Xc further show curved edges for the device and a lightning port at the bottom, with speaker grilles on both sides of the port. The rear of the device looks shiny, suggesting a glass back.
We will have to wait for Apple's September 12 event to figure out if these images actually belong to the 6.1-inch Apple iPhone Xc, but seeing the leakster's track record, they probably do.
The names of the new iPhones were confirmed by reports just yesterday. The iPhone Xs series will comprise of two models with varying screen sizes - 5.8-inch OLED and 6.5-inch OLED. The bigger of the two, the 6.5-inch OLED iPhone will be called the iPhone Xs Max. Apple has never used the term 'Max' to denote any of its previous iPhones and the usual practice has been to denote the larger variant of the same phone with the 'Plus' moniker. Now though, it seems lke the company is leaving its old and less confusing naming convention behind to take the iPhone lineage forward. The 5.8-inch iPhone Xs and 6.5-inch iPhone Xs Max will most likely house 4GB RAM and dual SIM options in some markets. The phones will reportedly run on Apple's new A12 SoC.
Images Courtesy: Slashleaks